THE BEGINNING OF POMPIDOO
June 28, 2011, POMPIDOO general topics
Many people – our friends and customers – are often asking: "How it all started?" The POMPIDOO Team takes a look back over the shoulders to evaluate the year, which just passed.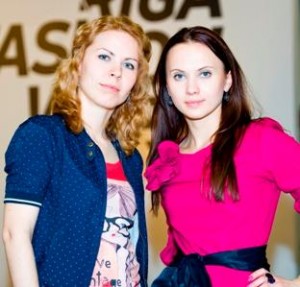 "It definitely was not easy! The year was interesting, challenging, with lots of ideas and hopes. We passed the line when a fascination stops to be a hobby and becomes a serious business. I believe we have managed a lot to build a solid ground for our further development!" shares Irina Kuzmina.
It began in early spring 2009 when she was looking for a new
camera bag
for her gear. Irina was searching all over to find something unusual, not traditional, original. Not another boring black professional camera bag. She typed "
camera bags for women
" and "
stylish camera bags
" on the Internet and found only 2 brands producing something unconventional. One of those brands particularly focused on style, however, did not meet her criteria of material quality whereas the second brand leaned towards comfort outdoors.
Thus, the conclusion was clear: "I want to develop my own line of
stylish camera bags
, which will be both – stylish enough to carry them every day everywhere and functional enough to satisfy even the most demanding customers."
Irina explained her idea to a good friend and colleague Olga Rekke who supported her right away seeing excellent opportunities for this concept. Since then two women introduced regular meetings and discussions. The idea of own line of stylish camera bags has been constantly explored and updated. Countless hours and days were spent for a market research and evaluation, future concept development, company brand name invention, planning, first designs' creation, production of the first prototype inhouse :)
In June, 2010 a company called
POMPIDOO
has been officially registered.
"Being two very different personalities who respect each other, we managed to find the best combination and usage of our skills and experience. With each coming day I could feel how this business grows and becomes more and more professional", recalls another founder of POMPIDOO Olga Rekke.
The first prototype was just super-stylish!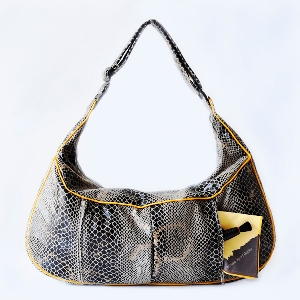 It won't come as a surprise that Richard Branson served as an excellent inspiration source. He wrote: "Recession time is the time for young, enthusiastic and nimble companies to set up and thrive. Big corporations are too busy with their own problems and internal processes."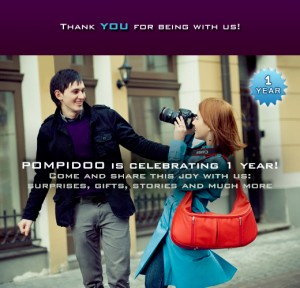 What the 2nd year will bring us? Definitely, new bag models and achievements!
Thank you for your constant support!
POMPIDOO Team
Show all posts