BERLIN FASHION WEEK 2011
July 17, 2011, POMPIDOO general topics
When we speak about fashion, we mean New York, Paris and London. And now slowly but surely Berlin shows its signs of creativity and unconventionality. Berlin is fashionable without doubt - Berlin Fashion Week 2011 proved it again!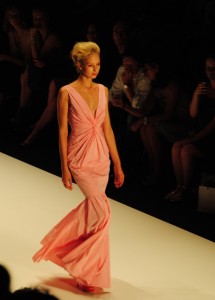 Berlin Fashion Week is held twice a year and each time transforms the city into an international capital of fashion and lifestyle. Fashion enthusiasts, buyers, experts and media representatives get together at the various shows and award ceremonies to view all the latest trends and enjoy expert trade fairs and a number of exhibitions and off-site events. We managed to visit a couple of events within Fashion Week framework and hurry to share what we've seen and what we know :)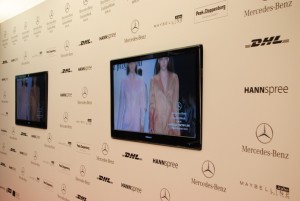 This by Mercedes-Benz sponsored event was visible everywhere through the city: huge street billboards, black MB cars with event's ads and stylish people were all saying "You can't miss it!" So many strong names and savvy, artistic collections - remember these names now and check their websites to be on track:
Lala Berlin - http://www.lalaberlin.com/
Michael Michalsky - http://www.michalsky.com/
Rena Lange - http://www.renalange.com/
Irene Luft - http://www.ireneluft.com/
MINX by Eva Lutz - http://www.minx-mode.de/
A total list of designers
here
.
We have truly enjoyed beautiful collection of MINX by Eva Lutz
Feminine, elegant, sensual...and bright! This finding made our day - summer won't end! Don't be quick to hide your red and purple dresses, trousers, blouses, bags...and keep them one year more! Spring/Summer 2012 collections clearly give this sign.
Besides be quick to acquire a new stylish accessory - shortened leather gloves (picture above: black jacket, red long skirt, red slim belt and super-stylish gloves!
Be stylish and stay with us :) Or stay with us and be stylish!
Show all posts