17 May 2012, POMPIDOO general topics
Some people are so energetic and

friendly that it can be felt even

through emails.

We are glad to share our next

interview and our next shiny

personality – Rita Sorkina.

Enjoy this interview and her awesome

poster-like photos!
7 June 2011, POMPIDOO general topics
Weekend breaks are really popular during the summer. It's such a great thing – to book a ticket and off we go! London, Paris, Berlin, Barcelona, Vienna, Rome – all waiting for us! And for our cameras too…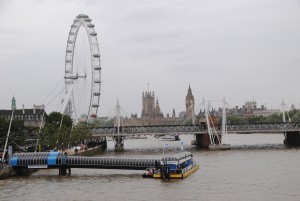 4 April 2011, POMPIDOO camera bags
I like to be original. When choosing my outfit, I love to mix styles, colors and shapes. I never stop experimenting. Whenever a trendy piece of clothes arrives on the market, I can boldly say: I will try it! Needless to say, it must fit to my shape and mood as well. During one of style lectures I heard that we dress the Soul, not the Body, and I completely agree.
As every normal woman, I am all about shoes and bags – these two items (or rather two armies of these items) are never enough 🙂