DCGHQ Congratulates POMPIDOO in its Exclusive Interview
July 10, 2015, POMPIDOO general topics
The POMPIDOO team is excited to share a recent interview we gave to
"Digital Camera Bags HQ"
together with behind the scenes images of the bags in process. To really know how a brand evolves and the challenges a start-up company can face, stay focused as we share what it's like to grow as a start-up, camera bag brand.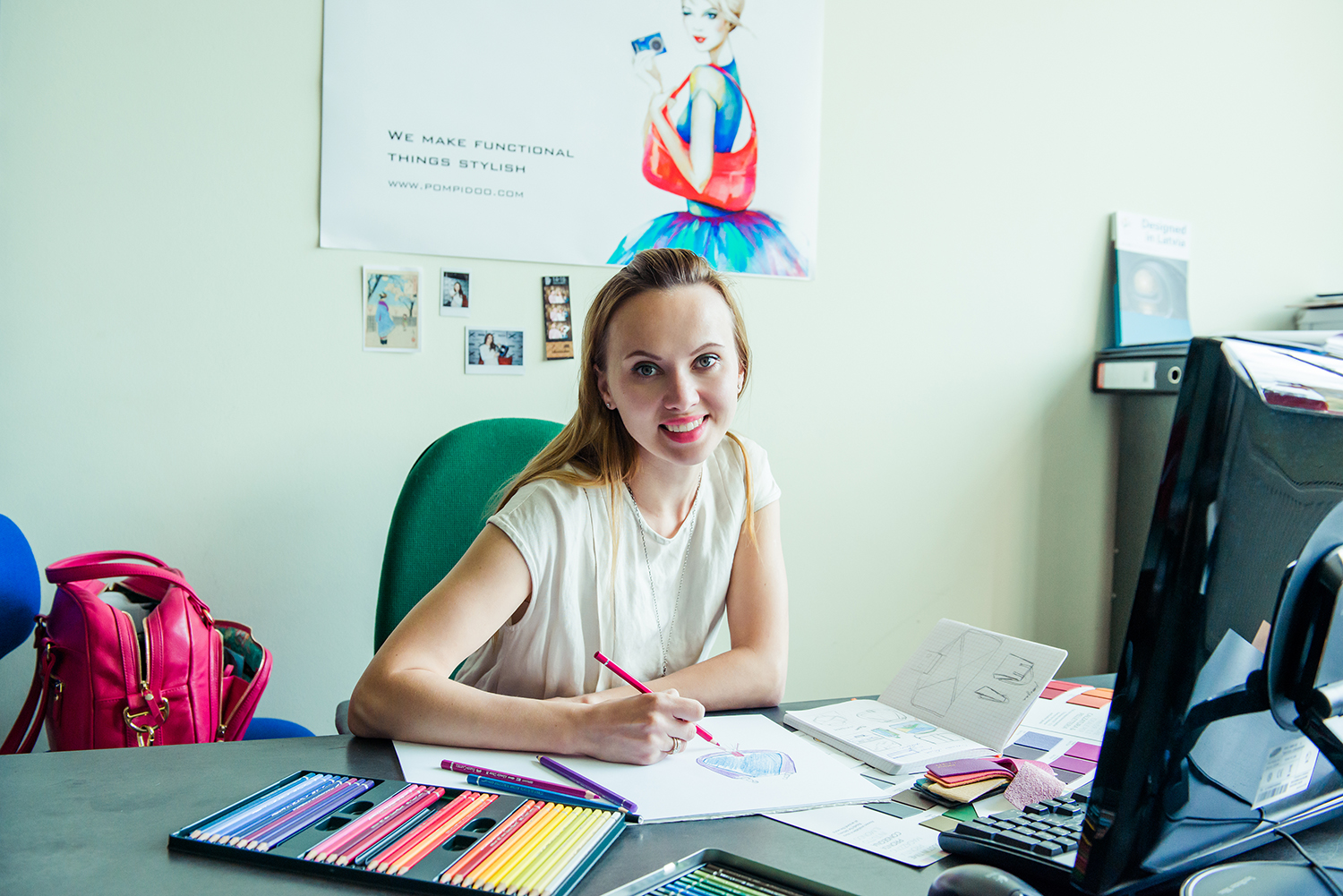 Latvian born and bred, the POMPIDOO bags team, led by Irina Kuzmina, brings a splash of fashionable color to the world of digital camera bags. Directing the marketing and promotions side is Jevgenija Glazunova. Together, Irina and Jev bring fashionable bags to camera enthusiasts around the globe.
POMPIDOO:
The idea of making something different than a black, boring rucksack fully belongs to Irina. She, as a professional photographer and a fashionable girl herself, was struggling to combine her fancy outfits with a traditional camera bag and naturally decided to create something of her own. It is actually her profession that helped us to get to know each other – we met during one of the photo shoots.
It was a few years before Jev left Latvia and moved to Switzerland for her MBA studies. Knowing that an innovative product requires innovative marketing, Irina invited Jev on board first as a marketing consultant, and then they realized that it clicked.
We form a perfect team bringing together many different skills. We'd say we complement each other in a great way.
DCBHQ: How have you two learned to navigate a partnership?
POMPIDOO:
Oh, we're still learning! :) During these 5 years we've certainly gotten to know each other very well. We appreciate each other's strengths and talents, know how to support and motivate each other, and find ways for an open dialogue when things are bumpy. We learn to say "sorry" when it's necessary.
And, of course, we never let our dream and goal get out-of-sight.
Knowing that we sit in one boat is a great feeling of partnership and mutual support!
DCBHQ: When Irina began her first bag design and preparation for launch, did she have experience in design, product development and production – was the launch seamless so to speak?
POMPIDOO:
Irina's mom used to be employed as a Head of Manufacturing in the clothing industry (which possibly explains how Irina now deals with manufacturing terminology and processes so easily!) However, to say that the first launch was "seamless" is quite an overstatement.
We knew what we wanted to achieve but could not find the one who is able to produce it. Since camera bags are not just a usual leather handbag, it requires certain expertise and special equipment to overcome the high complexity in assembling various thick components such as the lining, leather and protection layers together.
We tried at least 6 different places and manufacturing partners before we reached the point of saying: "Now this is perfect!"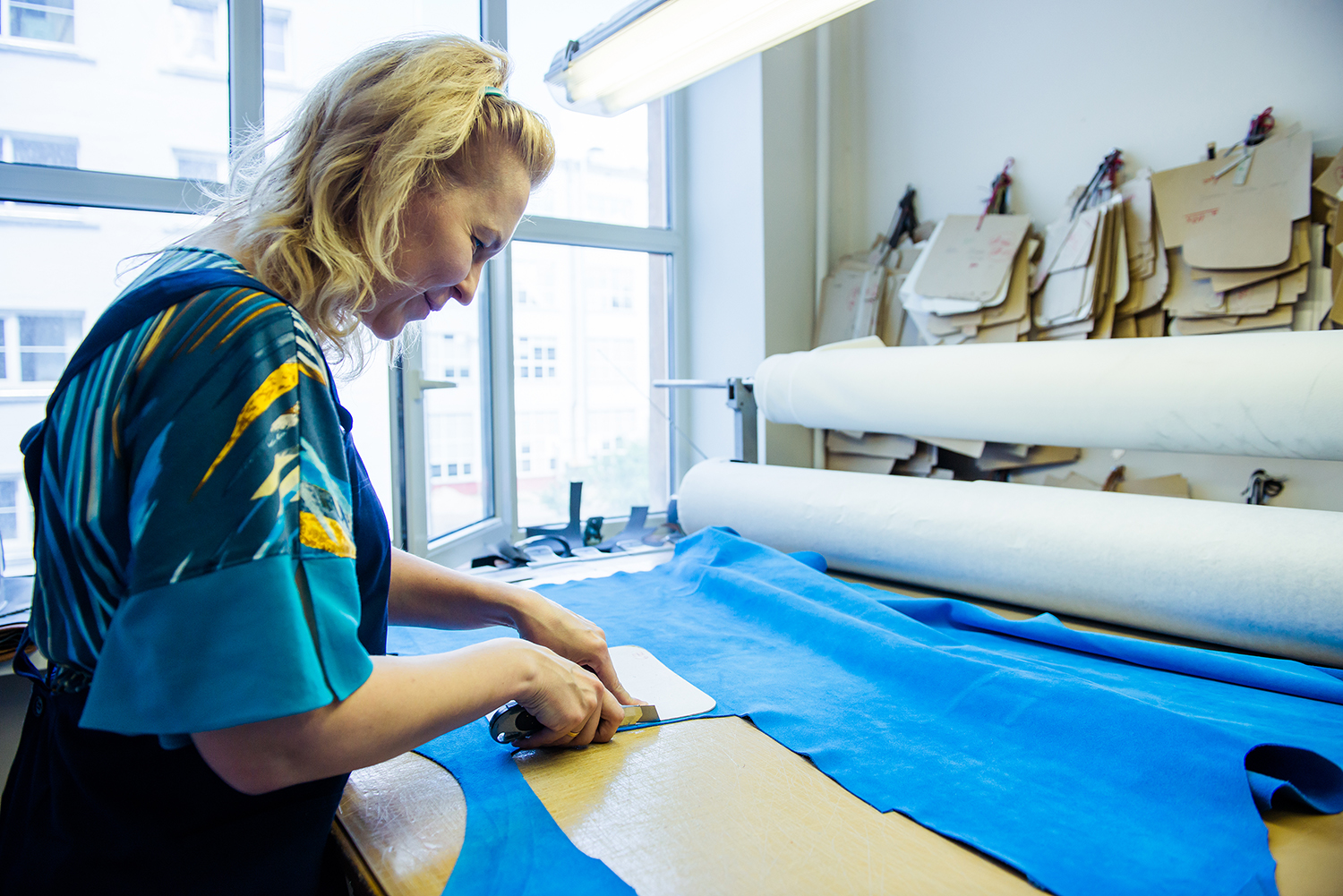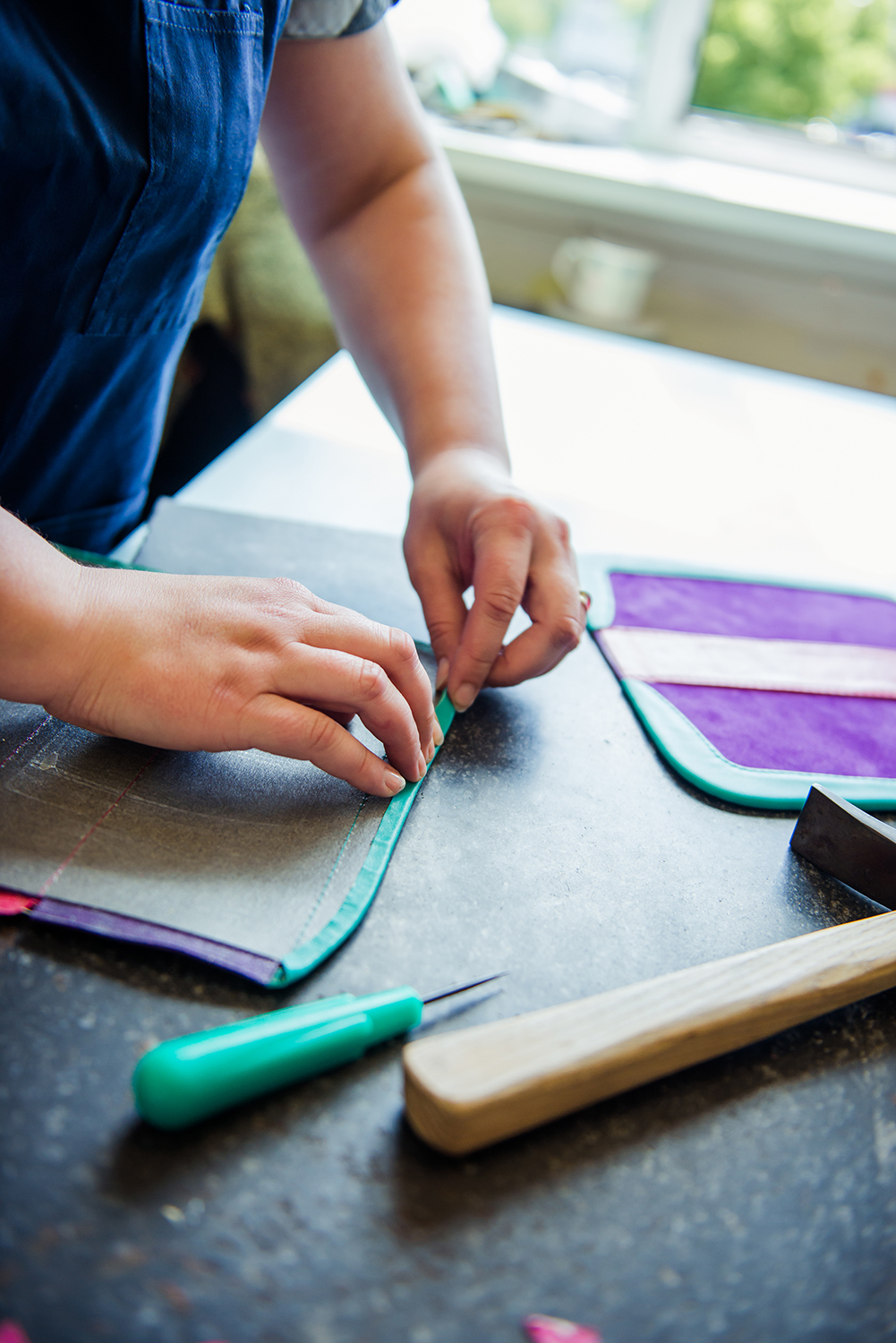 DCBHQ: Has POMPIDOO (Irina and Jev) experienced any setbacks, and if so how have setbacks (challenges) influenced the future of POMPIDOO bags?
POMPIDOO:
There's no business without challenges, is there? If we look back, we'd say there is a mix of a few setbacks, both professional and private. Professionally, it is of course the lack of entrepreneurial experience – both of us used to work in huge organizations such as Swedbank and Unilever. These are great schools for learning how to operate in a corporate environment, however, they don't give many hints as to how to build the very basis of the new venture. So it's a lot of "trial and error" and a lot of learning from great examples, books, and personalities.
Privately, we also couldn't be as
fast
as we'd hoped. And there are very good reasons for that. For instance, Irina gave birth to a lovely daughter and Jev graduated from the prestigious University of St. Gallen.
At this point there is nothing to stop POMPIDOO from gaining the popularity and growth it deserves!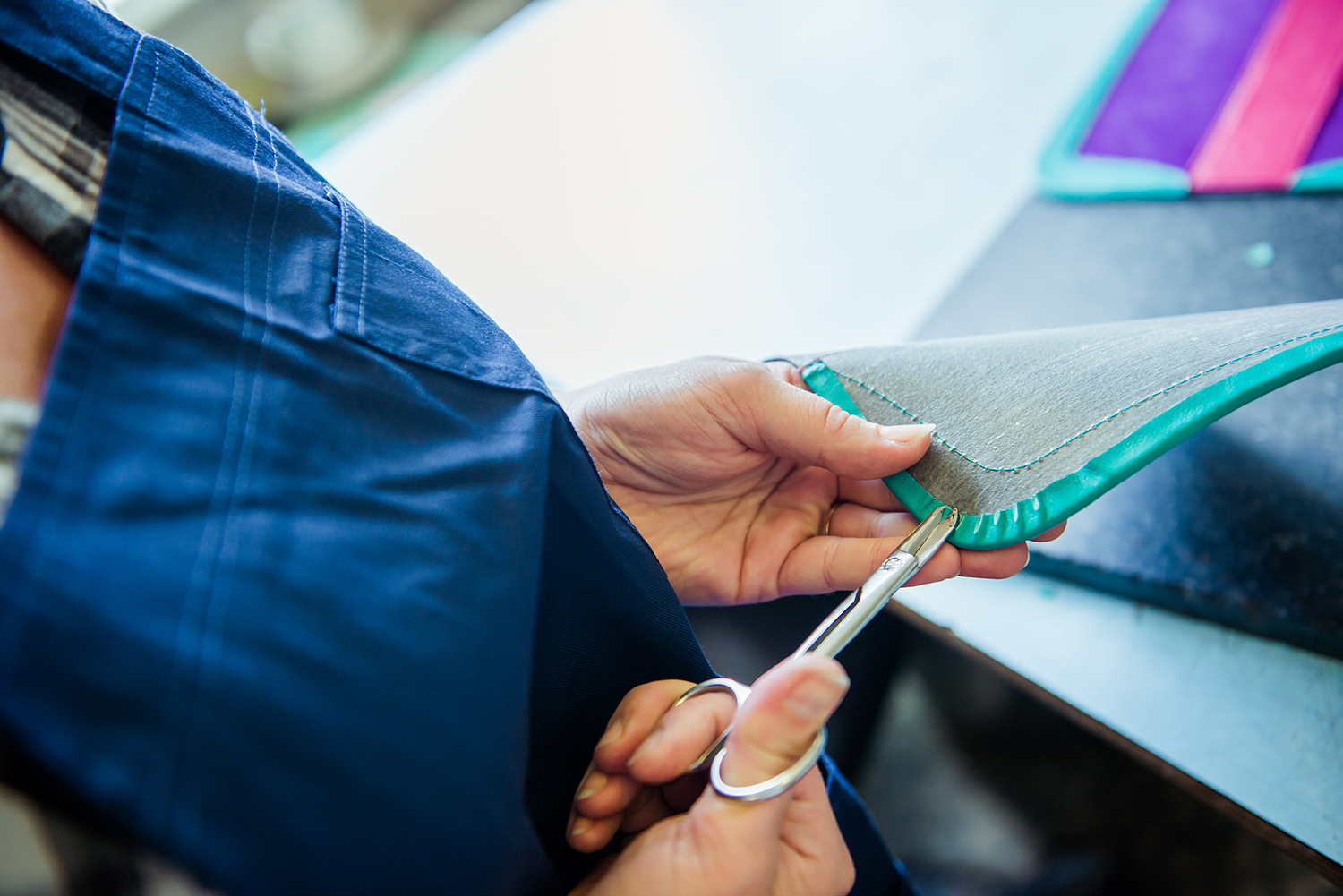 DCBHQ: With so many brands heading to China for development and production, why did POMPIDOO decide to make their bags in Europe?
POMPIDOO:
There are a whole set of answers
why
we never considered China or other countries which are regarded as the "production sites of the world".
First of all, POMPIDOO is all about quality and durability. There is no way to achieve this without having "hands-on" experience, without visiting the production site at least once a week, talking to manufacturing experts, technologists, sewers, discussing how new shapes or leather would "behave", trying out prototypes and so on.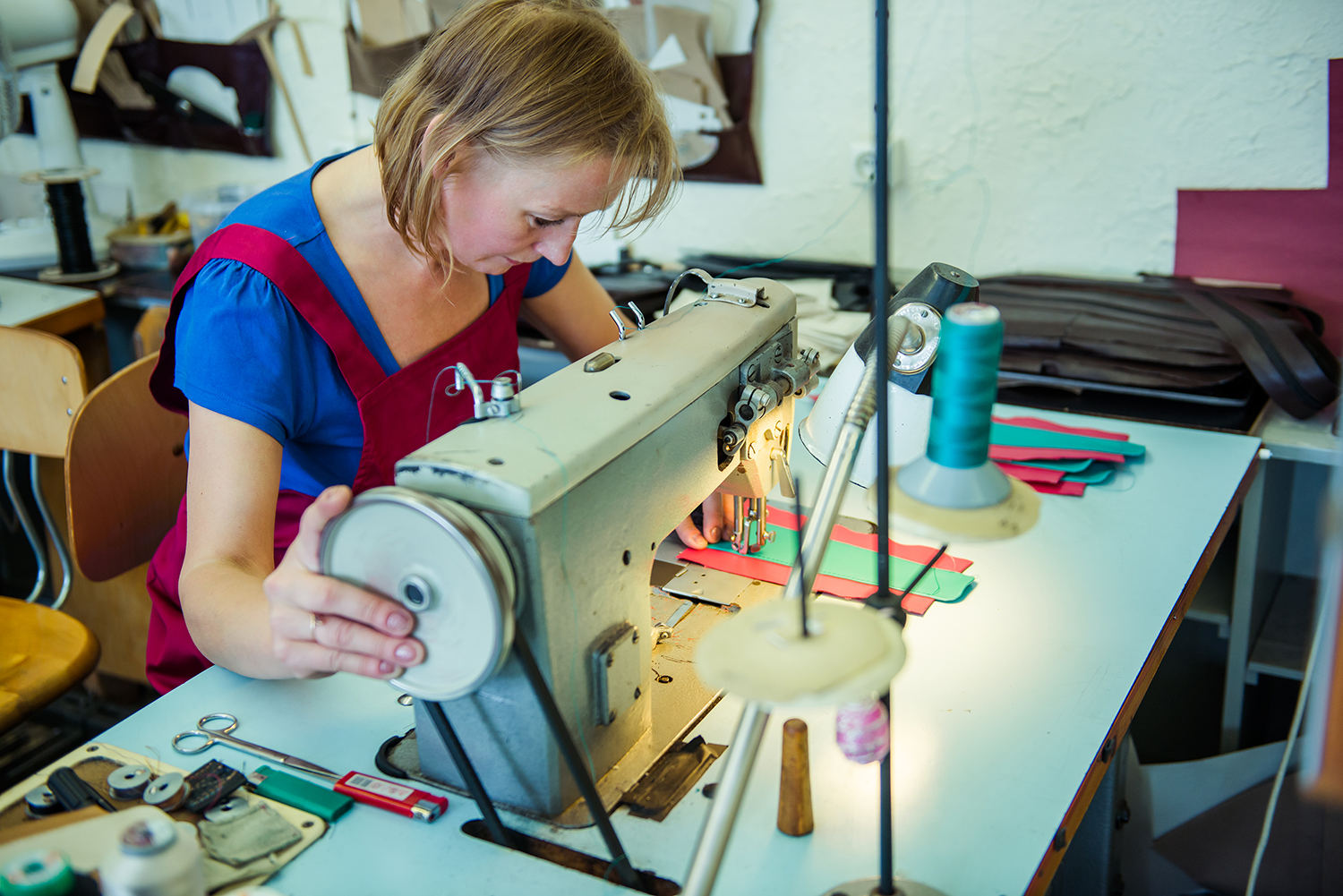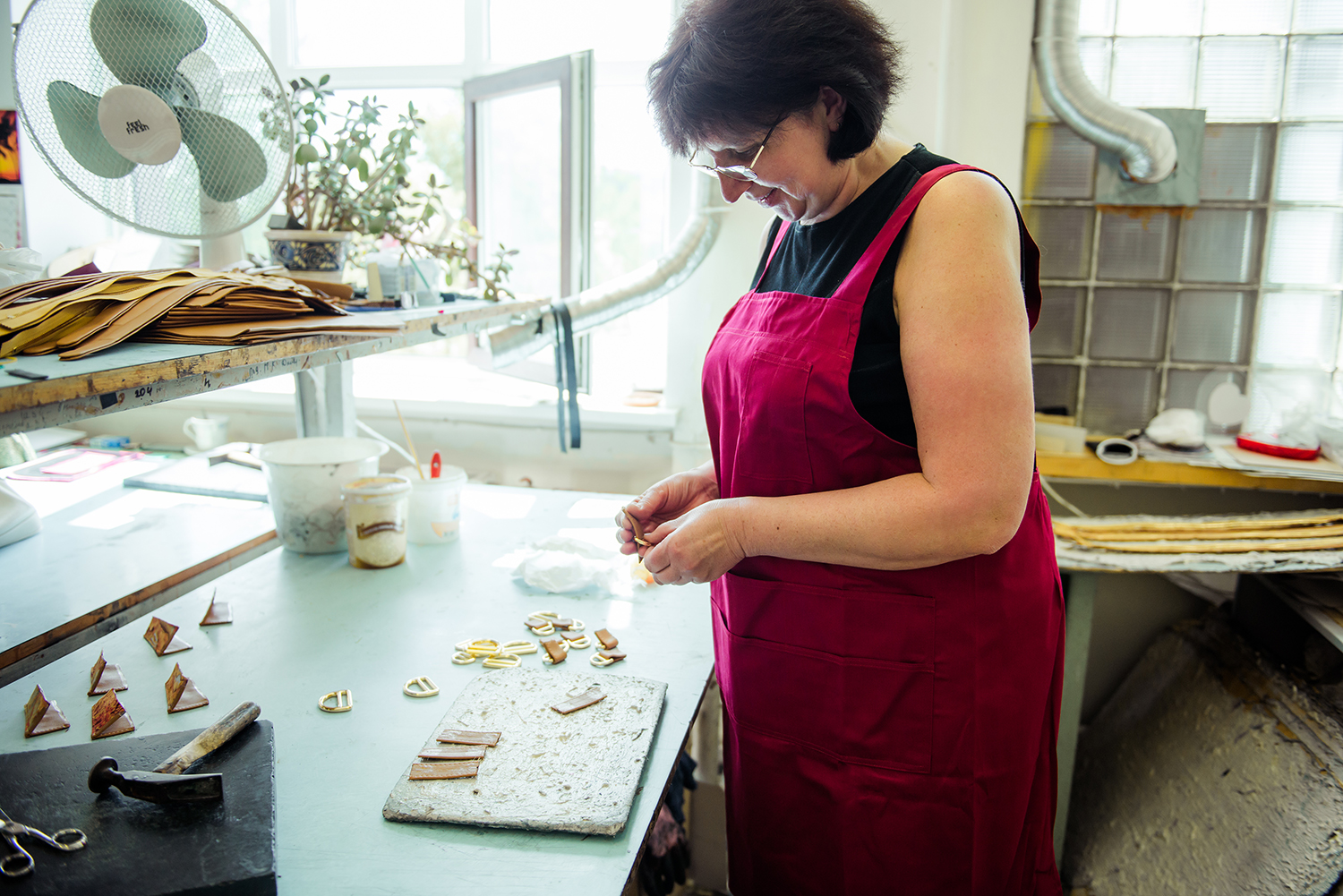 We both are terrible perfectionists, and I guess each POMPIDOO bag inherits this trait!
Another reason is our
responsible approach
to production and associated labour. We have 100% knowledge that no children are involved at any stage of the manufacturing process. And we're quite proud to popularize
Latvia
as an emerging country for great design and functional innovation!
Our tags proudly say "Made in Latvia".



DCBHQ: How has growing up Latvian influenced both Irina and Jev – and POMPIDOO bags?

POMPIDOO: This is a very interesting question indeed. Our origins and particular circumstances had an immense impact on both of us. Latvia gained back its independence in 1991 – so only 24 years ago. It means the country is slowly learning how to find its voice and find the way to a stable and sustainable development.

Same is true for the generation raised during these unstable times which resulted in stronger motivation to receive a higher education and build a successful career, to constantly develop yourself, and to realize your full potential.

Many people are not lucky to be backed by parents' capital and hence must be very hard-working and goal-oriented to fight for their dreams. This is where our motivation and determination stems from!

DCBHQ: With 5 styles and 23 colorful color choices, (and not all styles having Black as an option), what influences the color direction?



POMPIDOO: In simple terms, it is our attitude towards life itself! Every day can be turned into an extraordinary one with just a little bit of color and creativity.

We're also not particular fans of unisex styling. We have a preference for people who feel comfortable expressing their personal style, femininity and masculinity, flair for elegance, and chic or funky coolness.


We wanted something totally different from a traditional camera bag. We wanted it "unblack" and "unboring"!


Besides, all photographers – professionals and amateurs alike – have an eye for beautiful and aesthetic objects. This conveys the character of POMPIDOO bags.

Finally, we are not only centered on the creation process but are also openly looking outside: we receive a lot of feedback from our existing and potential customers. We monitor the latest fashion trends and visit various specialized trade fairs to stay up-to-date with trends, tastes, and desires.

DCBHQ: With such a strong customer base returning to buy their 2nd and 3rd bags, what do you and Irina think your customers are hoping to see from POMPIDOO in the coming seasons?

POMPIDOO: We are quite lucky to have very demanding customers because they are the ones who keep the bar high and know exactly what they want! Some of the new ideas we received are already in the pipeline.

For example, our petite Lima was a great success due to its convenient size and fantastic color combinations. However, it was designed for Compact System cameras, and DSLR owners sent us lots of inquiries to create a similar style in a bigger size.

DCBHQ: What's the best part of the next thing you and Irina are doing personally and professionally with POMPIDOO?

POMPIDOO: Well, we see the growth of both the brand and the team. We've probably achieved a point where lots of learning and experience have accumulated in terms of both academic knowledge and practical experience, which is going to be put into practice practically as we speak.


The best part is that currently nothing holds us back from making POMPIDOO fly!




Stylishly yours,




The POMPIDOO Team






Show all posts