PERSIAN PEACH PHOTO SHOOT: BACKSTAGE
August 4, 2011, POMPIDOO camera bags
As usually, the backstage of the photo shoot is the most interesting part :) Take a look at the most romantic POMPIDOO photo shoot so far - Persian Peach.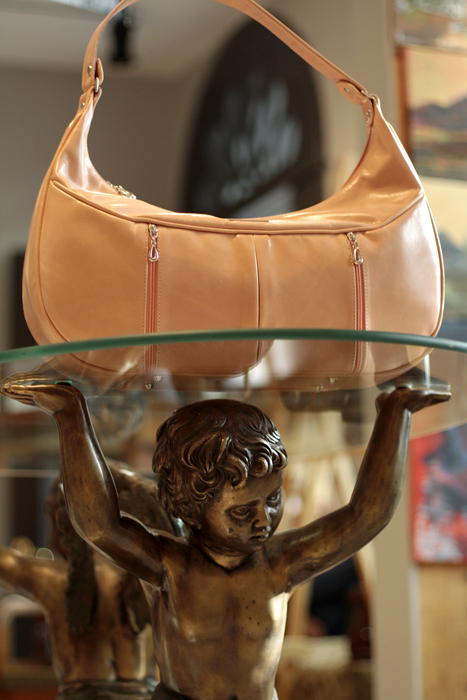 We have truly enjoyed this session - a nice calm art gallery in the Old Town, sensual springy colours, elegant styling outfits, cultural mood and, of course, a state of art - a new POMPIDOO camera bag!
As always - solid preparations to secure a fantastic result. This time I had to act not only as a photographer but also apply my make up skills.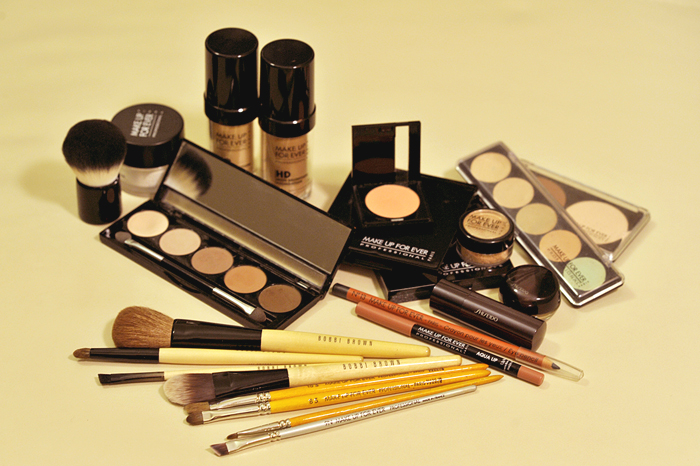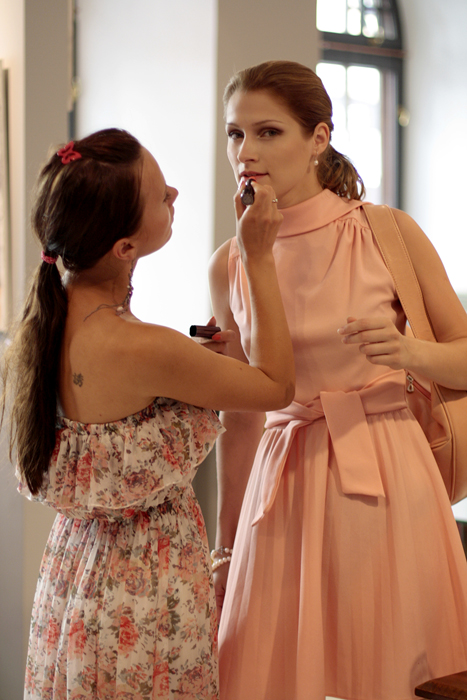 A great looking model as if was born to enjoy culture, art galleries, poems and flowers :)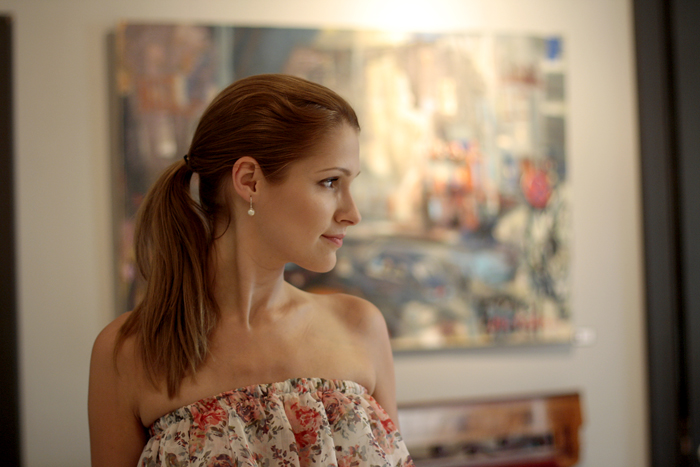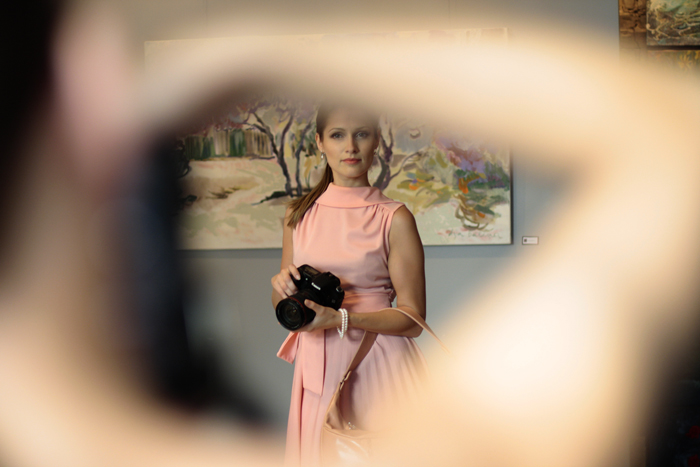 It is not a surprise then - an atmosphere during the photo shoot was light, positive, trusting...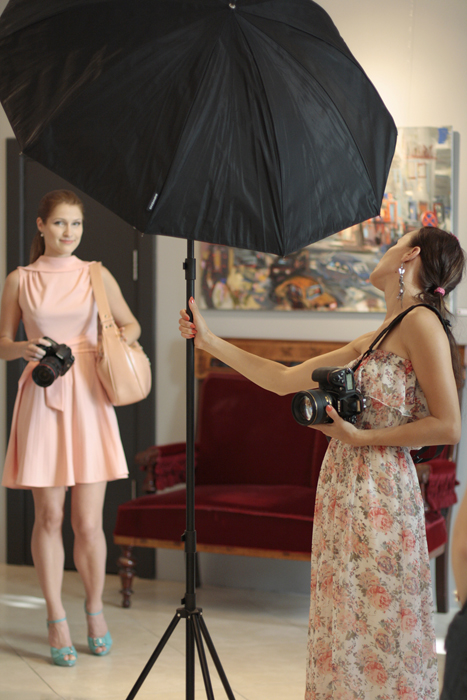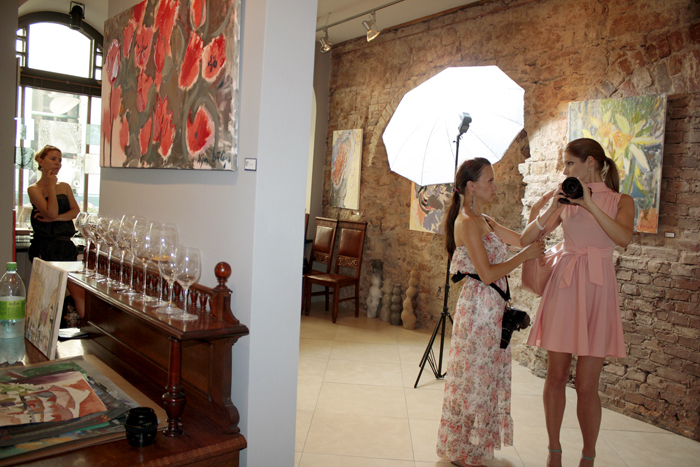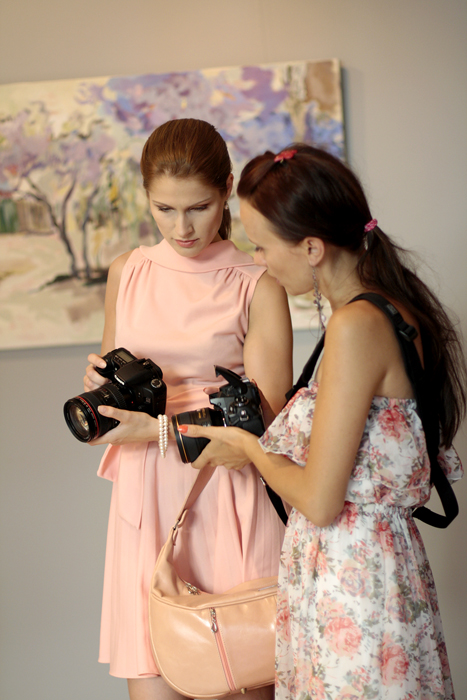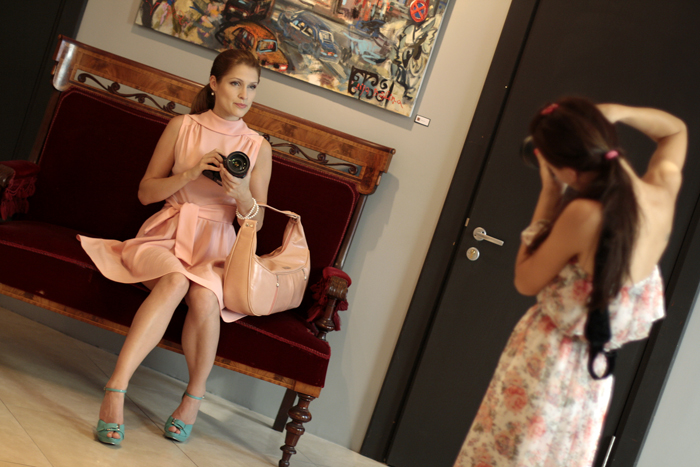 Even I got into a romantically melancholic look at some point of time...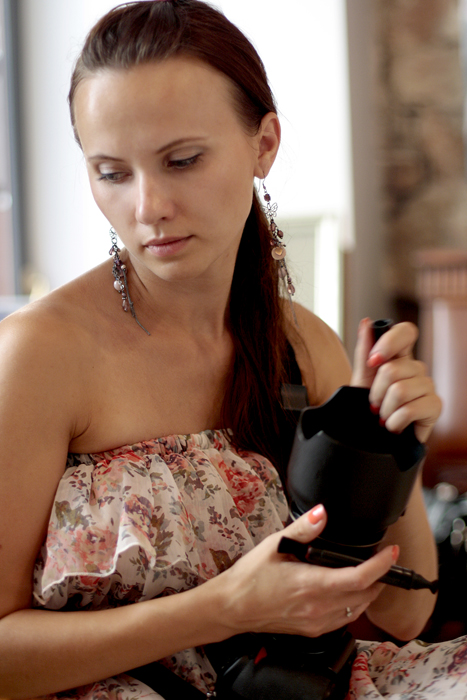 And as usually - satisfaction from a gorgeous result :)
A great THANK you to the Team:
- model - Marina Jefimova
- assistant and backstage photos - Marija Grjazniha
- support - 2nd POMPIDOO Founder Olga Rekke
- a special gratitute to the gallery "Makslas Banka" for a kind permission to use the space for a POMPIDOO photo shoot!
Show all posts