PERSONALITY – ALEXANDRA WESTFAL
December 13, 2011, POMPIDOO general topics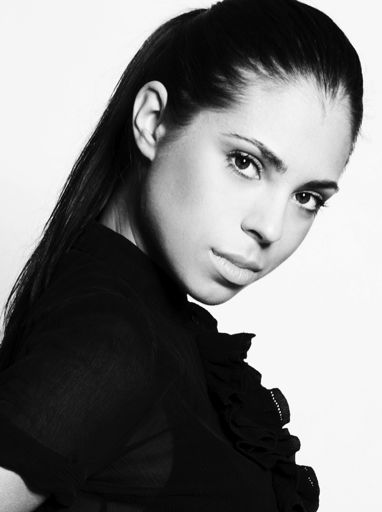 Who said we will only feature photographers in our POMPIDOO Personality section? Don't we love fashion and aren't we passionate about new talents?
So here it is! Read our interview with a young and creative designer Alexandra Westfal, the founder of the brand
Flair
.
Flair
is a T-shirt label, which proves: a T-shirt and elegance sometimes belong to each other! Top quality and shiny Swarowski elements turn this shirt into a hit of each stylish girl's wardrobe.
Alexandra, can you please describe yourself in a few sentences?
Enthusiastic, happy and creative girl who has passion for innovative fashion, arts, photography and music. Always curious and a very dedicated person who is for the most part always interested in learning.
What role does fashion play in your life? Why do you like it?
Fashion is everywhere; it surrounds and inspires every one of us during the whole day. That's what makes us different from other people. I am in love with it because it speaks louder than voices.
What does "stylish" mean to you? How would you define style?
Style equals uniqueness, originality, honesty, and intelligence. I think that it's got almost nothing to do with clothes, but more somebody's inner self, it's the way you talk, the places you go to, the interests you have and so on. Thanks to a good spirit, soul harmony and balance everyone can have his/her own style.
Tell us about Flair
Flair was realized during my first year of university in Milan. I was going out a lot, meeting new people and could not afford to buy the new outfits every week, so once the idea came by itself… I just was passing by a jewellery shop, so I thought if I cannot buy the necklace from Cartier or Bucelatti, at least I could try to imitate it combining with a casual simple t-shirt. So I made one t-shirt, and then another one, afterwards I designed the whole collection of jewelleries and made prints. So that's basically the story.
Do you see it as a hobby or as a occupation for life?

I truly believe that once it will become a real it-garment for its cool idea and wonderful quality. It turned out to be serious with the moment I build Flair website and people started to buy fashionable T-shirts ordering them via email on the website.There is an exciting future for the development of Flair!

Do you have any other hobbies?
I have a lot of hobbies: I love taking pictures, cannot call myself photographer-no way! But another camera owner, who likes beauty. I love painting and illustrating, fortunately it is connected to my university; therefore, it takes most of my free time now. I love reading a lot! Besides, my favourite place in university is library, I can spend the whole day among all these vintage magazines, books and amazing inspiration sources.
Thanks a lot to Alexandra from a POMPIDOO Team! Learn more about Flair
here
.
Show all posts