PERSONALITY – Brendan Ó Sé
May 5, 2015, Personality
Brendan Ó Sé is an award-winning fine art photographer/iPhoneographer from Cork, Ireland. He won the Mira Mobile Photography Prize and has exhibited both his DSLR and iPhone images in Dublin, Miami and Porto. Brendan is part of the current Apple World Gallery of images shot on an iPhone.
Using either the iPhone or a DSLR, he tries to see and create in unusual ways and this results in some unique imagery and striking street photography. We've got a great chance to interview Brendan in our traditional Personality section on the POMPIDOO blog!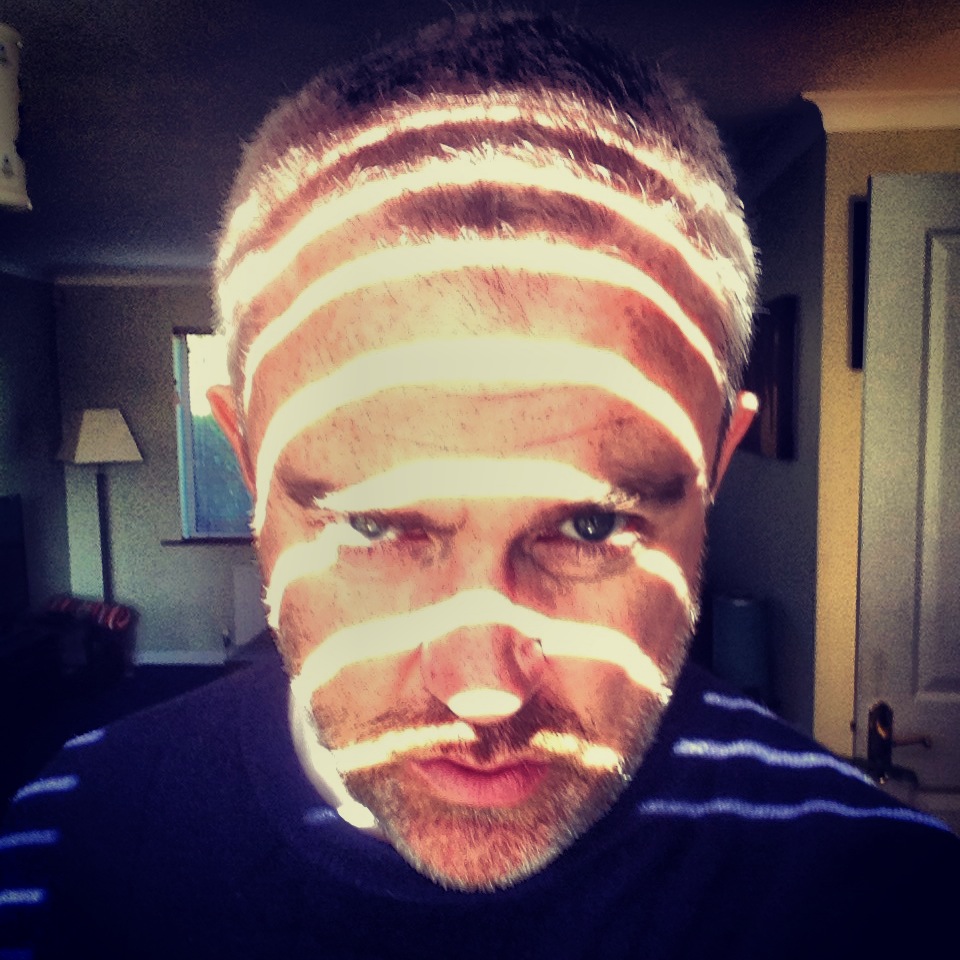 What role does photography play in your life? Why do you like it?
Photography allows me to express my creativity. I am a frustrated painter. I have no skill with a brush at all, so photography compensates for this. It is an all-consuming passion for me. If I am not out shooting on the street, I am either working on my photos or consuming the photography of others.
Do you see it as a hobby or as a professional occupation?
I see it as a hobby, but something I approach professionally. I do not rely on it for income, nor would I like to be in a position where I would have to. As a hobby, I come to it with enthusiasm and curiosity. I would fear if I was depending on it to pay bills, this could be lost.
You're shooting gorgeous pictures with both – your camera and your phone. How different are these 2 approaches and what do you value about each of those?
The iPhone has made me the photographer I am today. Before getting seriously into shooting with the iPhone, around 2012, I would take my DSLR out only on occasion, but with the iPhone I had a device that was multi-functional and one that I carried everywhere with me. As the saying goes, the best camera you have is the one that you have with you and the iPhone is always with me.
Once I discovered the fun and top class results the iPhone could achieve I began to shoot on a much more regular basis. This, in turn, meant that I also became much more aware of the process of creation of good images when using my DSLR.
Your shot was chosen for the Apple World Gallery, that's amazing! Please tell us about it.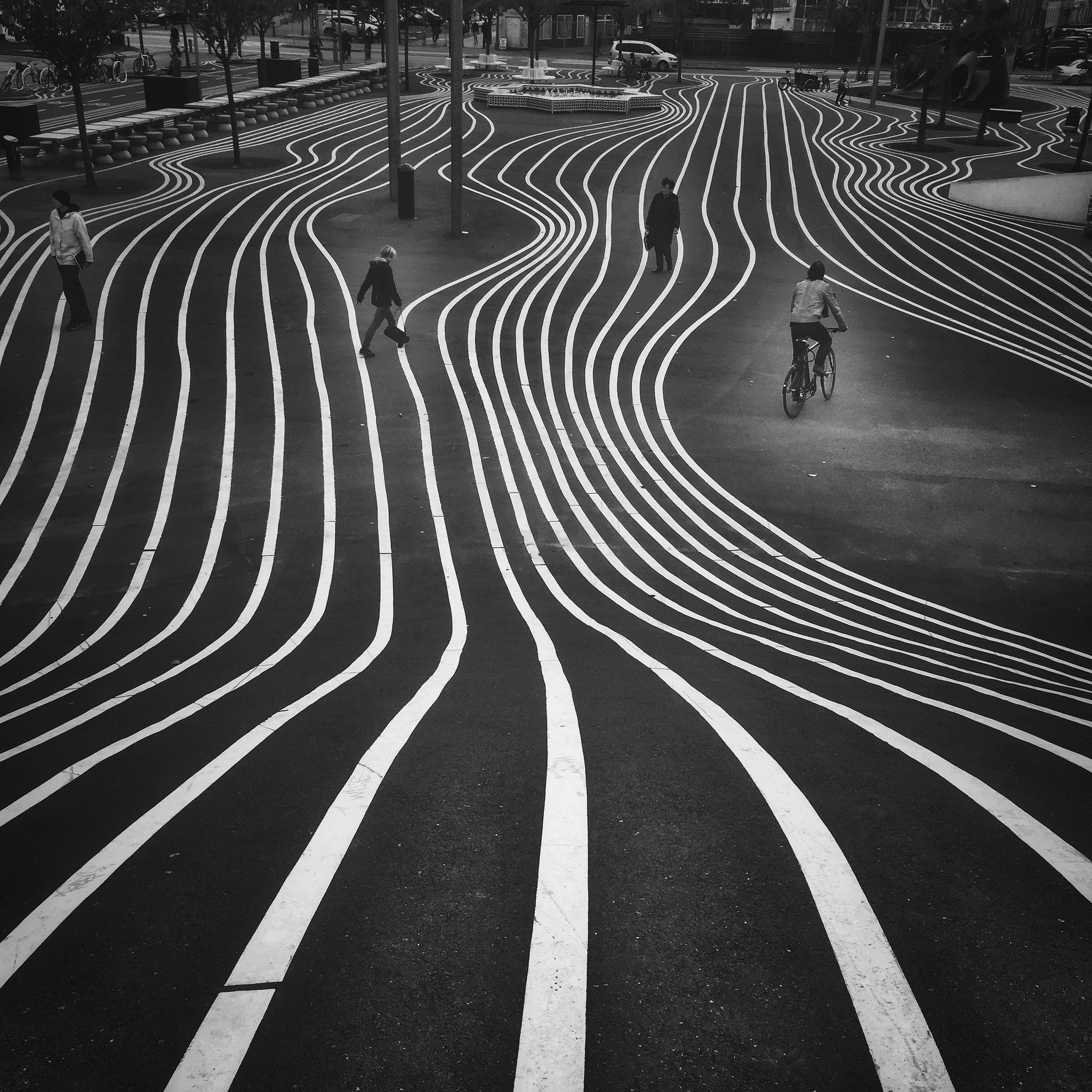 It began with a photograph I shot in Copenhagen in October, 2014 of a park there. I had seen the location before heading out there and knew how I wanted to frame it. I wanted to get a vantage point that would allow for the accentuation of the curved and twisted lines and I wanted some human element in the frame. Patience met luck and I got the shot.
I posted the shot to
Flickr
when I returned and it got a great reaction there. About a month later I got a mail from someone representing Apple telling me they were interested in the image. A few months passed and I was thrilled to discover that it went live as part of Apple's World Gallery. I was even more thrilled to learn that it also was part of their global advertising campaign for the iPhone 6 and that this meant it would be on billboards and posters in 70 cities in 24 countries and also in print.
It has been the most amazing experience to see my photograph that I shot on a little iPhone camera on monstrous billboards in cities such as Tokyo, Hong Kong, Santiago, Berlin, Milan, Bogota, Los Angeles; the list goes on.
I visited Milan with my wife to see the billboard there and it was a beautiful moment to share.
Do you have any other hobbies?
Travel. I want to see and experience as much of the world as I can. I have been to 30 countries, which is nothing when you consider how many there are. I am lucky to have visited some amazing places, but I still want to travel more. Other things I like to do in my free time are normal things for a married man. I love to spend time with my kids and seeing them grow and being happy is what it is all about.
What does stylish mean for you?
I like things to look cool and also to be practical. When I am out shooting I need something to be easy to access, comfortable and functional. I am not a fan of old-fashioned camera bags and the one I use at present is a postman-type bag.
Could you please show some of your most precious pictures? Which do you like the most and why?
It is always hard to choose my favourite images, as this can change from day to day.
One that is super special to me is this one of my little girl, Sumi-Anna. This was taken in my work place, using the iPhone. It is a very simple technique of intentional camera movement to accentuate the movement and to produce a painterly effect. There is minimal processing on it; just a little saturation and work on the highlights and contrasts in Snapseed.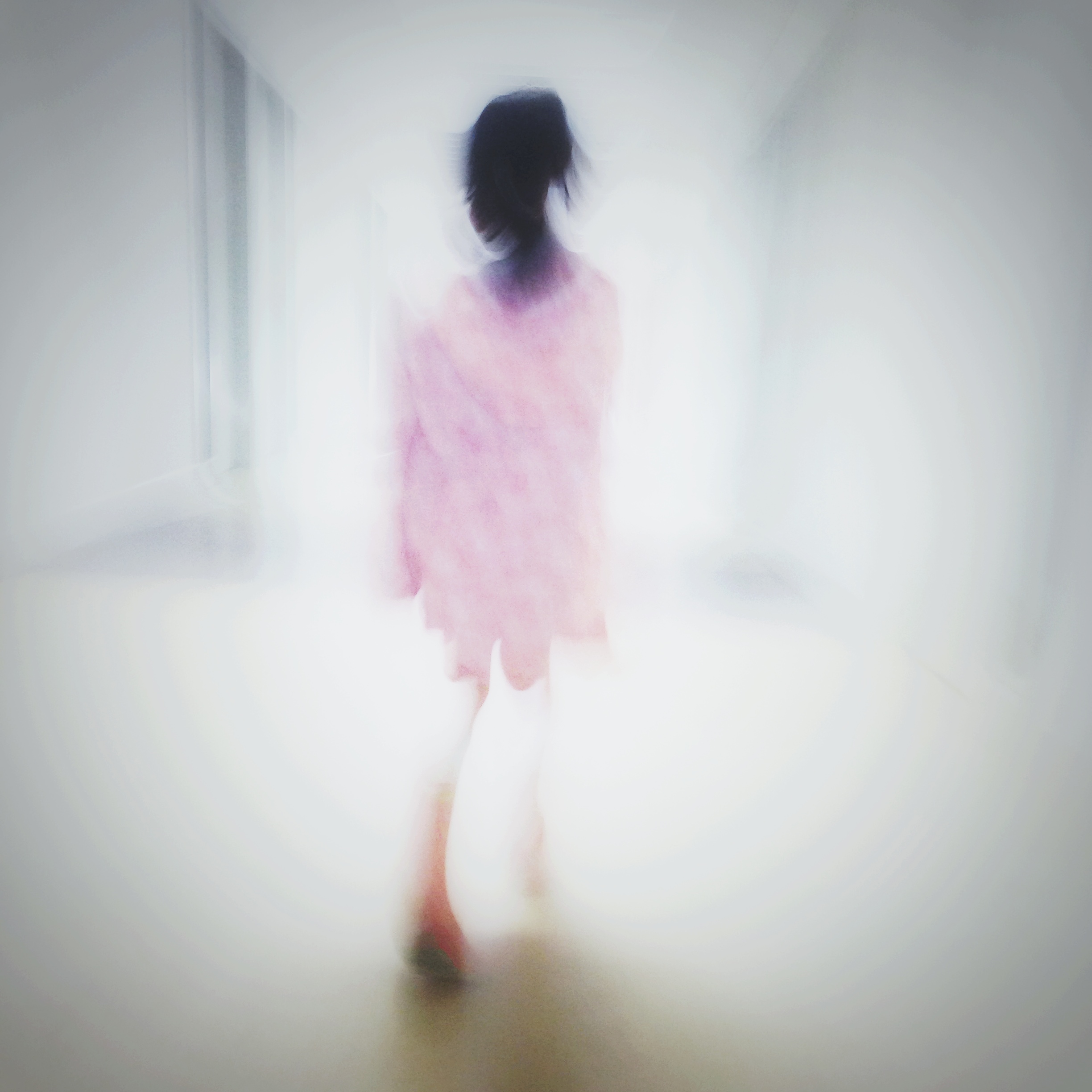 The second image, which is precious to me, is a photo taken on a recent trip to Milan with my wife. We got back to the location of the billboard at night and were fortunate enough to find a window seat in a café looking out at the billboard. Sharing this moment with my wife was super special.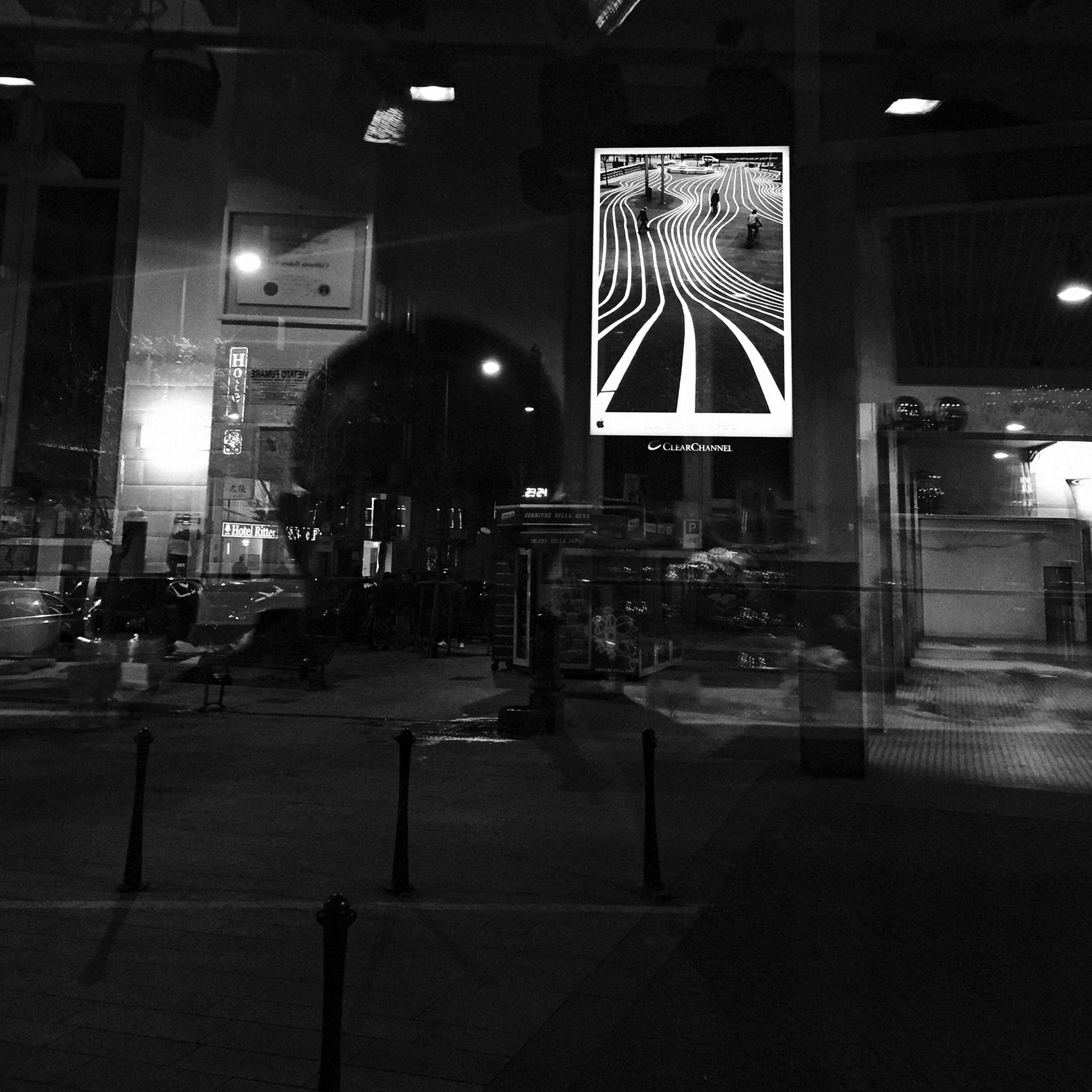 The final image I have chosen is one that is probably my signature image. I tend to do a lot of blur work in my art. This image here has won awards and I have it printed large and hanging in our living room. I have a whole series of these images and am working on a book of these to be published soon.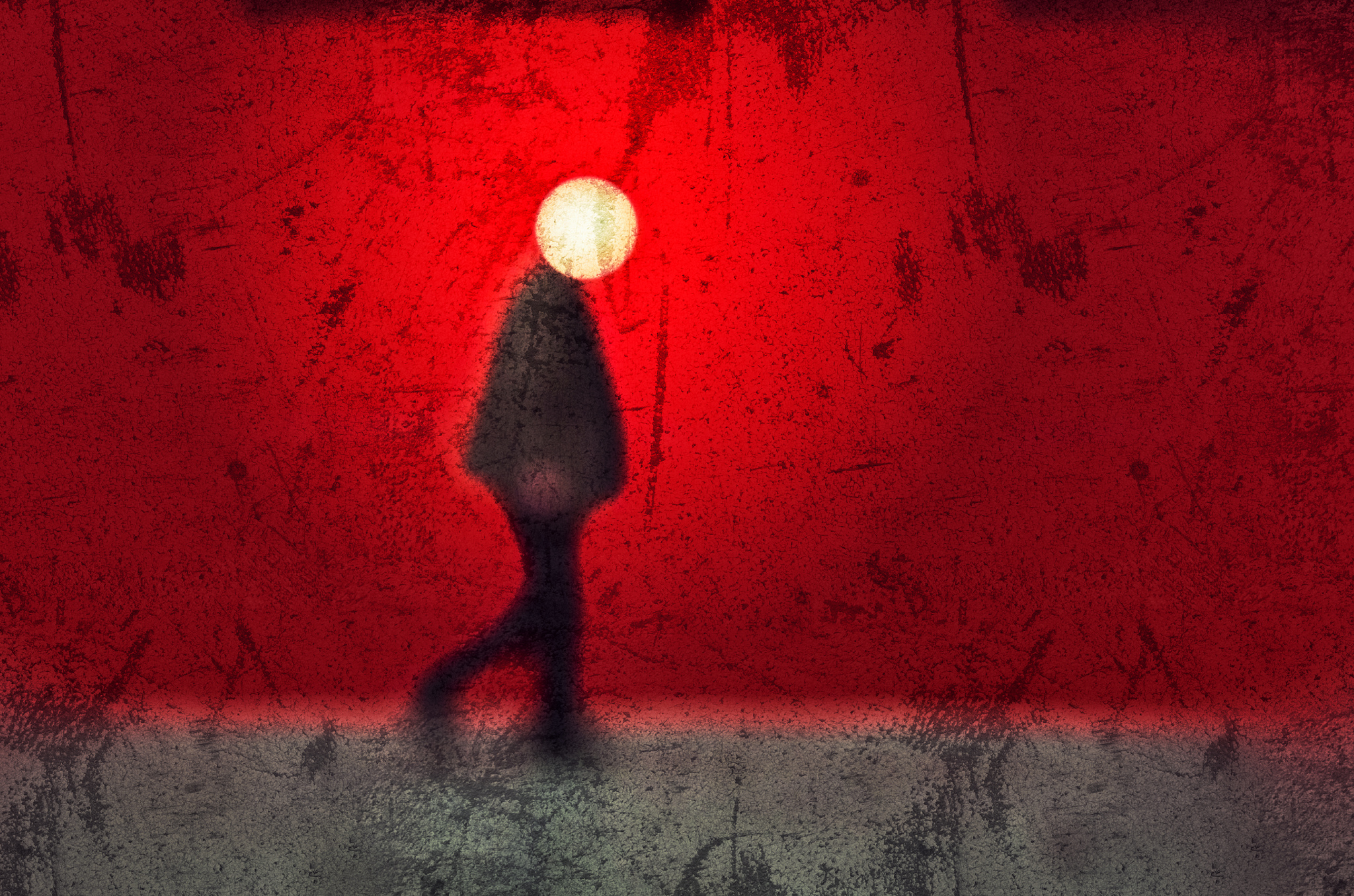 What is in your everyday photo bag? What requirements do you have to your daily bag where you can also stack a camera
? I use a small man-bag to carry my DSLR or Fuji x100t. The iPhone sits in my pocket. I would like a bag that would fit a pair of lens and also an iPad.
Follow Brendan via:
Blog – 
www.photographicpunctuation.com
Flickr – 
www.flickr.com/rebelsabu
 and 
www.flickr.com/instame
Twitter - @fotopunctuation
Instagram - @iphunography
Many thanks for your time and answers!
Warm regards,
The POMPIDOO Team
Show all posts