PERSONALITY – DIANA POOLE
October 8, 2014, Personality
Have you ever considered collecting photography? POMPIDOO turns to Diana Poole, who advises collectors on Fine Art Photography, for her tips.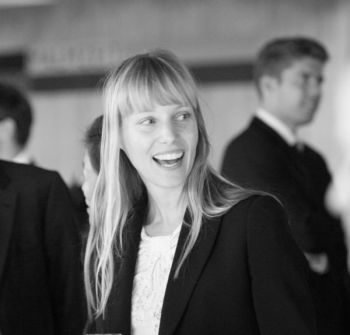 What does art photography mean?
Art photography is the creation of a work of art via a photographic process. The terminology is often used to distinguish it between other forms of photography such as commercial, photojournalism or fashion. However, the lines are blurring as we see documentary and fashion photography on gallery walls and in museum collections.
You can see an example of this in the current exhibition of Horst photographs at the V&A in London (until 4 January 2015).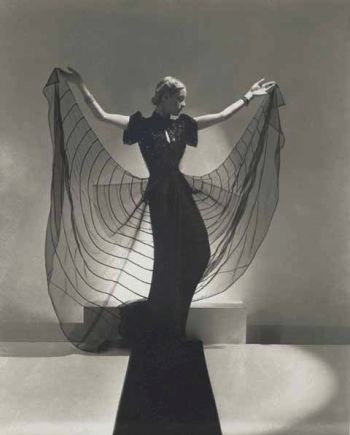 Horst, Helen Bennett, Spider Dress, 1939
Image courtesy of the Horst Estate and Diana Poole Photography Consultancy
Why do you think interest towards collecting art photography has risen lately?
I think the main driver has been museum support, with major international exhibitions of both modern and contemporary photography. An example is with TATE (London) appointing a Curator of Photography in recent years for the first time in its history. The contemporary art market has reacted by embracing photography, which is now an integral part of the art scene. Top-level artworks now fetch six digit figures, even into the seven-digit sometimes, at auction. International commercial galleries represent an array of photographic artists, opening it to a global audience, particularly thanks to the rise of art fairs such as Art Basel (Basel, Miami, HK), Frieze (London, NYC) and FIAC (Paris).
But it was not until the early 1980s that photography began to be more widely recognised as a true art form. Historically, photographers had to work hard to be taken seriously by institutions and collectors.
Curiously, the contemporary market has sparked interest in earlier photography, leading to the rise in prices of works by modern masters such as Edward Weston, Robert Frank and Stephen Shore. Photographic art is also considered relatively "cheap" compared to traditional art forms, painting and sculpture. A collector of photographs can acquire a major name for significantly less. The average price paid for a photographic artwork is around $10,000, whereas for a painting it is in the six-digits. It is a relatively new medium and a small market, so it will be exciting to see how it continues to evolve.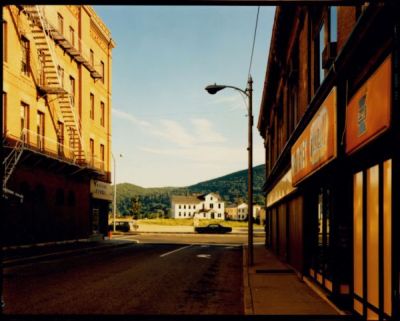 Stephen Shore, Holden Street, North Adams, Massachusetts, July 13,1974
Image courtesy of Stephen Shore and Diana Poole Photography Consultancy
How would people without a special art background get to learn about what's hot and valuable in the art photography market?
A great place to learn is art fairs, particularly
Paris Photo
, where it is possible to view a wide range of work and talk to experts and professionals. At said fairs, you can attend additional events, talks and book signings, meet artists and get your eye attuned to both established work, as well as new trends. Additionally, there are numerous museums worth visiting such as TATE Modern (London), The Photographers' Gallery (London), ICP - International Centre for Photography (NYC), MoMA (New York) and the Fotomuseum Winterthur (CH); each with extensive bookshops for further exploring. I would also recommend visiting commercial photography galleries such as Edwynn Houk (NYC, ZH), Howard Greenberg (NYC), Fraenkel Gallery (SF), Michael Hoppen (London) and Atlas (London). Go to
www.GalleriesNow.net
for "photography" exhibition listings in different cities. Finally, there are some great photography magazines such as 
Aperture, 
which feature reviews of exhibitions and essays by critics and curators.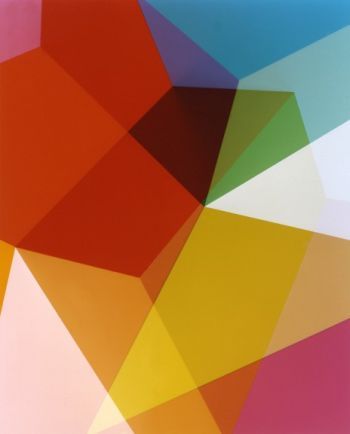 Shirana Shahbazi, Komposition, 2013
Image courtesy of Shirana Shahbazi and Diana Poole Photography Consultancy
Who is your favorite photographer at the moment?
Without doubt, Richard Learoyd. Richard uses the camera obscura, one of photography's oldest tools. He constructs cameras the size of a small room, and he steps inside the device to take each carefully considered photograph. The resulting images are direct positive, producing an image without the need for a negative. The prints are like mirror images of the subject, often a person, sometimes a still life, and there are no impurities. The prints are large-scale, have rich and subtle colours and the detail is mesmerizing. In short, they are stunning. They are also refreshing in our increasingly digital world.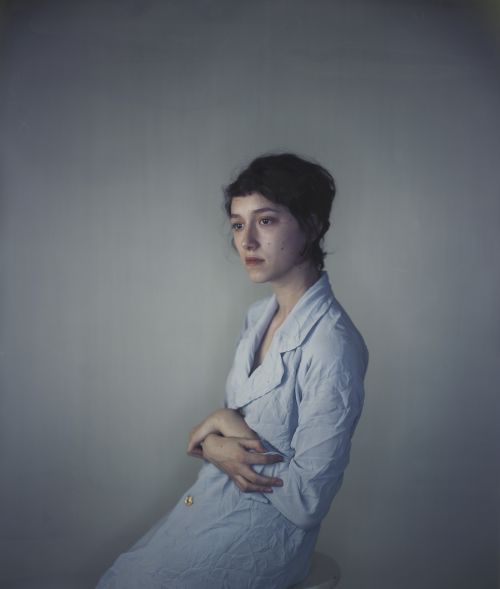 Richard Learoyd, Nancy 2, 2012
Image courtesy of Richard Learoyd and Fraenkel Gallery, San Francisco
What does style mean to you?
Classic and elegant with a bit of edge!
Are you a photographer yourself?
Not at all, but I enjoy taking photographs when I travel and snapping friends. I'm dreaming of the Fuji X100, its a beautiful object – the form was inspired by classic cameras, while it has all the advantages of a digital camera.
Apart from a camera, what would you put in your bag for a weekend in Paris?
An energy bar! I like to walk the city morning to evening, visiting every gallery and museum possible.
Diana Poole Photography Consultancy, 
http://dianapoole.com/
Show all posts