PERSONALITY – PAQUITA LAMACRAFT
September 2, 2011, POMPIDOO general topics
Bright personalities are around us - if only we see them and ask about their passions :)
POMPIDOO Team is happy to publish an interview with Paquita Lamacraft, very positive, friendly and responsive person.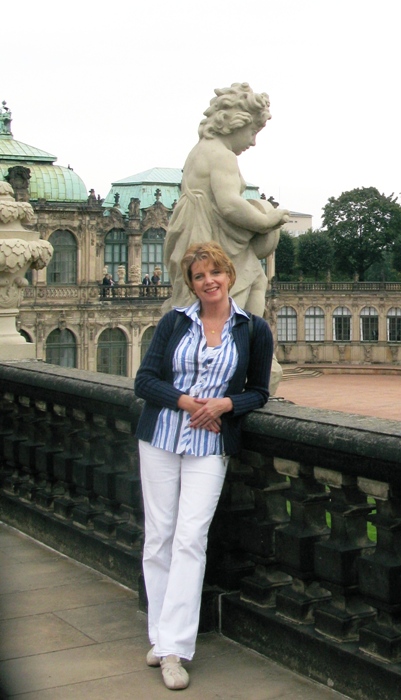 What role does photography play in your life? Why do you like it?
My camera is usually beside me. Photography is for me is an extension of myself – of how I see the world and how I wish to capture moments and scenes that in some way reveal the soul of a place.
Whether it is watching a gecko hunt, a fly in a champagne glass, capturing the sheer delight of young lads in Cuba 'street-surfing' by hanging onto the bumper-bar of a bus in the rain or the play of sunlight and shadow on formerly grand houses now in disrepair – these all lead to stories.
I photograph first and research later – and in this way I travel twice to the places I have been, discovering more of the history, personalities, humour and philosophy of the location where I have taken these photos.
Do you see it as a hobby or as a professional occupation?
Neither: It is a passion. I wouldn't have so many interesting photos that capture the moment if my camera wasn't like a best friend – always with me.
Do you have any other hobbies?
My current passion is developing a website
www.discover-interesting-places.com
so that other people can come travelling with me. Each page on the site is a story in itself – whether street water skiing in Havana, exploring Dubai Creek, 4WD exploration in the Abu Dhabi desert or unraveling the history of the Village of White Herons in Bali.
What does "stylish" mean to you?
To me "stylish" means "the art of originality". My POMPIDOO Bag: a bit quirky, the sort of quality I like to associate with, and a passionate red –
stylish
!
Could you please show some of your most precious pictures? Which do you like the most and why?
The Ferris Wheel in Mainz - partially because it's a lovely photo - but mostly because it reminds me how fond I am of Mainz - a city of the arts, Carnival celebrated with passion, a place of friendliness and beauty. It was my welcome city where I lived my first 3 years in Germany on the section of river called the Romantic Rhine.
What is in your POMPIDOO bag?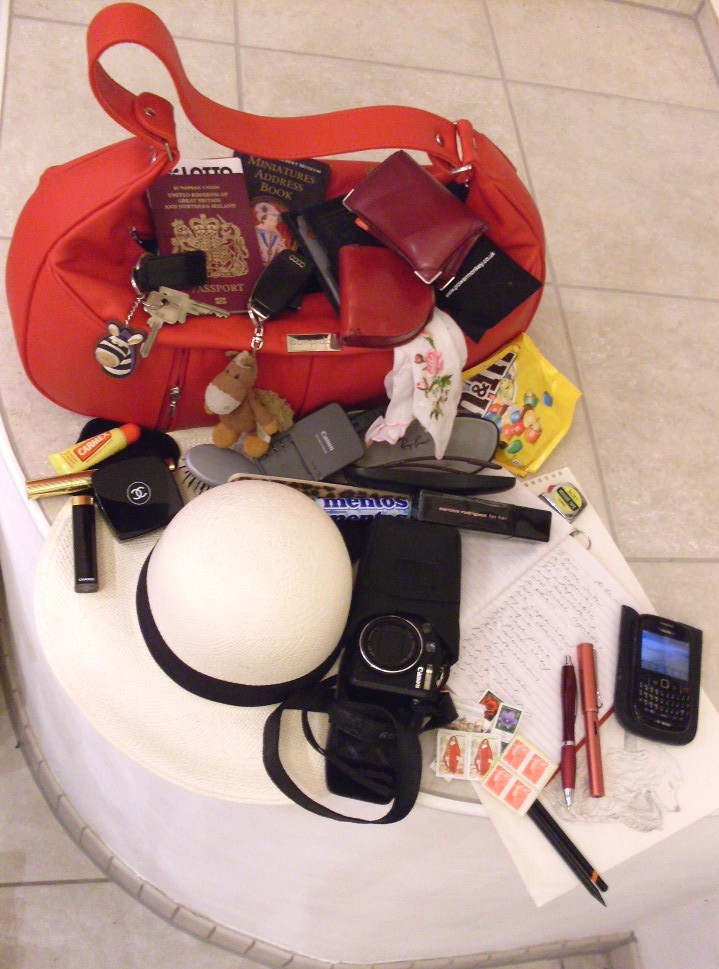 Space for film and the replacement of my stolen Canon EOS 650 that I bought at considerable price in 1987 – and was one of the nicest things I ever did for myself (I have yet to find one). It is a wonderful camera and gives a different type of photo (especially with reflections and capturing the warmth of light) than that of my also excellent Canon G9 Digital which IS in the bag together with spare battery , extra memory card & battery charger.
Perfume, lipstick, blush (in compact with mirror) and mascara , a bag of M&Ms, passport, car papers and driver's licence, small worn-out burgundy leather credit card holder also containing stamps (German as well as left over Irish and French), a mini-sewing kit, my dry cleaning receipt and lottery ticket and business cards, small burgundy red flip open coin purse , a real Swiss cotton hanky, a fountain pen, biro and a small notebook plus a sketching pencil, sharpener and a small sketchpad, my car keys attached to a small miniature toy in the shape of a horse , house keys attached to a key ring with a miniature zebra attached, mini tape measure, a packet of Mentos peppermints, my mobile phone and my address book (Yes. Written on paper!)
Thanks a lot to Paquita for her time and pictures!
POMPIDOO Team
Show all posts