PERSONALITY – SVETLANA MANDRIKOVA
August 10, 2011, POMPIDOO general topics
Stylish brand has stylish friends :) We continue a good tradition - to invite great personalities to a POMPIDOO Blog. Please, greet today - Svetlana Mandrikova.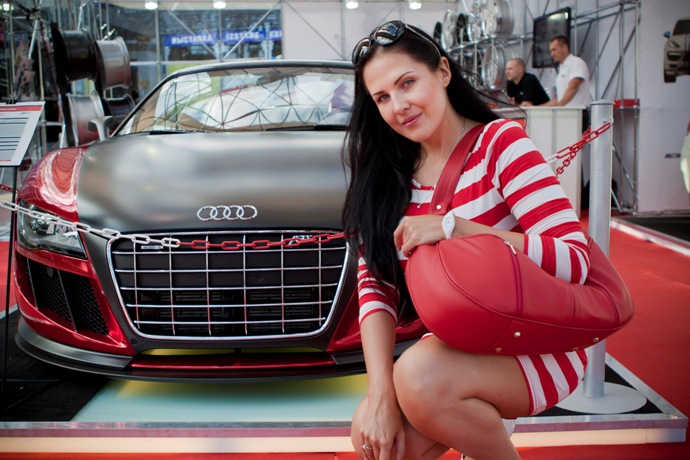 What role does photography play in your life? Why do you like it?
Photography's been my passion and hobby for many years already. What I love about photography is how any life moment can be pictured in a unique way. For me it's the way I can express myself, my feelings, show the places I've been to and people I love or just interesting strangers that I meet. Memories and emotions are very important part of everyone's life. And a picture can give them to us each time we look at it.
Do you see it as a hobby or as a professional occupation? Do you have any other hobbies?
For now I consider photography to be a very beloved hobby of mine, because I have too little experience to call myself a professional in any way. But I hope I might become someday. "Praxis macht meister" as Germans say. So I need more practice and devotion first of all, then will see… Life can be so unpredictable!
As for my other hobbies – the most serious one is make-up and beauty in general (style, fashion, accessories, clothes). I've always been into make-up. I always experiment with make-up and I am not afraid of bold colors. I started my beauty blog on the
Blogspot
. The idea is to share my knowledge and help girls with beauty questions. I lead tutorials on my Youtube channel – muasvetlana, and
Facebook page
. I have also taken part as a make up expert at several POMPIDOO photo shoots.
Could you pls show some of your most precious pictures? Which do you like the most and why?
I love many of my pictures, though I understand, that most of them are not of great art value. Simply because I still estimate my photos from the point of view of my emotions – what and how I felt when I took them.
What is in your POMPIDOO bag?
My POMPIDOO is full of stuff! :-) Even before I got my gorgeous red Colonge bag, in most cases I preferred to take a big bag with me. I find them more functional. Any girl knows, how difficult it is to find a compromise between functionality and small or at least decent size.
So when I started my way in more or less professional photography, and got myself a big camera and several lenses, POMPIDOO became a saver for me!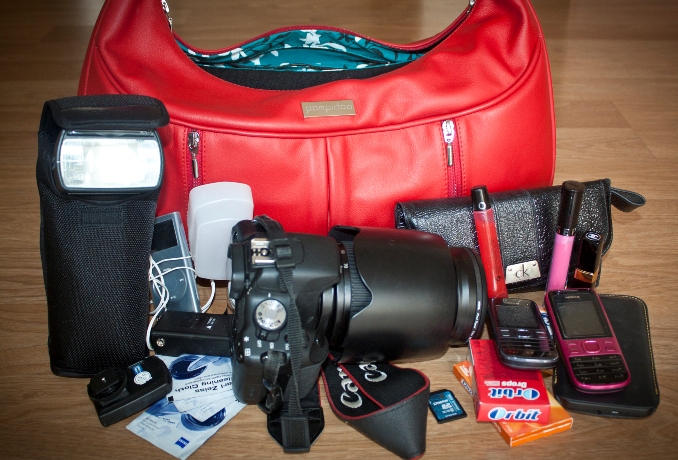 Usually, in my bag I have:
- CANON EOS camera with 24-70mm lens attached.
- 28 mm lens
- Speedlight 580EX
- A trigger and a small diffuser
- My wallet
- 2 pairs of keys with many key rings
- Car documents
- Sunglasses
- 3 mobile phones (that's a necessity, unfortunately :-) )
- Couple of lip glosses, compact powder and a mirror
- Sundries like tissues, a small tube of hand cream, etc.
When I go out specifically for pictures, I leave unnecessary things at home and place additional 55-250 mm lens into my bag.
Since I bought it, I always have my camera with me, and there's not a chance, that I'd miss a nice picture to be taken! Enough with compromises - style and photography all in one - that's the answer! :-)
Show all posts