POMPIDOO AND THE RED JACKETS AWARD
April 25, 2013, POMPIDOO general topics
Latvia is a comparatively small country, however amount of cool creative ideas is huge! Moreover, appreciation of this creativity goes far beyond Latvian borders and many companies happen to grow their export business in a very nice tempo. That's why 25 young companies were invited to present their businesses and compete for the title "The Rising Star",
POMPIDOO
including.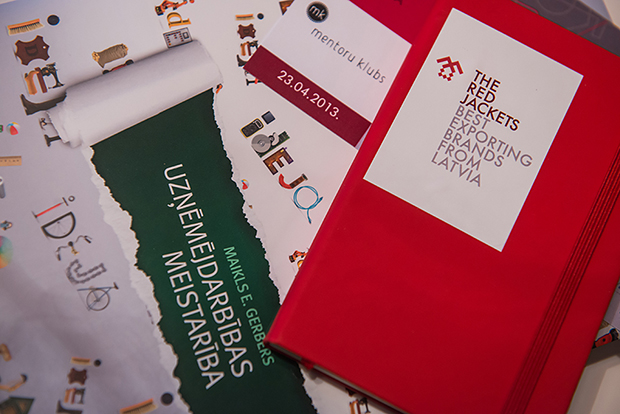 It looked very symbolic - 23 companies (we seriously have no idea what happened to 2 other companies!) presented their business ideas on April, 23 :).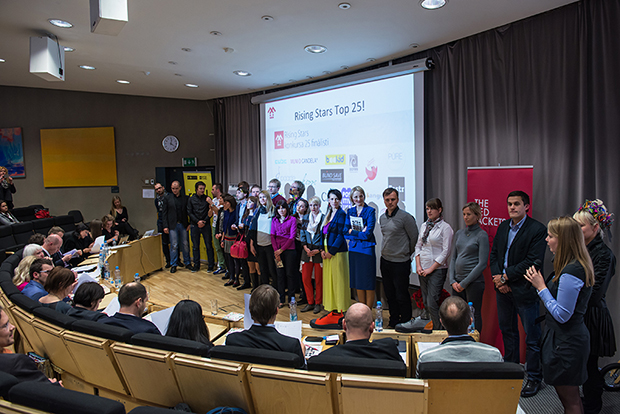 The whole day event hosted in a beautiful building of the Stockholm School of Economics was very lively and engaging - companies of a different age (founded from 1998 till 2012) and across various industries (children toys and clothes, fashion, services and products, food and sport, etc.) had a chance to show their brand idea, export capacity and potential as well as tell a "Latvian story".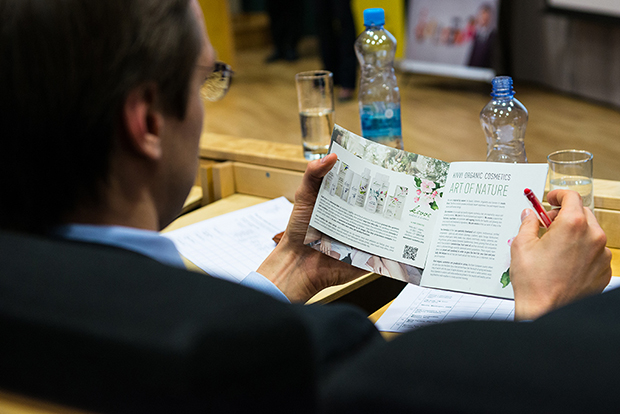 For the first time in 3 years we were actually sad we haven't chosen the company name that starts with "A"! We had to wait for too long till the alphabetic order finally reached the letter "P"! :)
But it didn't impact our enthusiasm at all! Irina fully deserved applause from the audience for her presentation!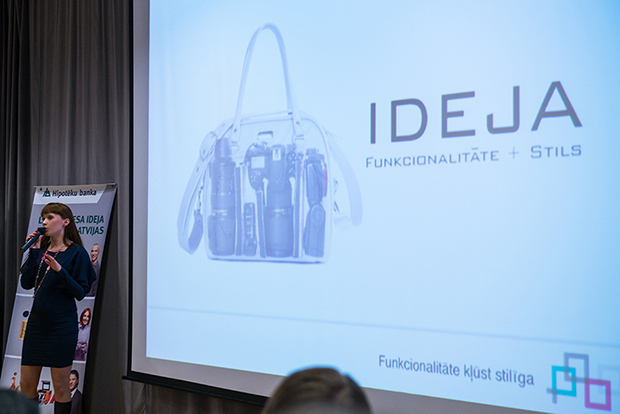 Export map turned out to be very wide - Scandinavia, Russia, Japan, US, Australia, no limits whatsoever for Latvian brands!
Below we decided to quote the list of participants by category:
1. Fashion - Utha (hats),
Pompidoo
, Woolings (shoes), Im your shirt (shirt constructor), Mammu (accessories);
2. Children related products - Dip Dap (wooden toys), Kukuu (furniture), Beekid (clothes), Paade Mode (clothes);
3. IT-related - Cube, Mailigen, vendon;
4. Various - Blindsave (sport equipment), Munio Candela (candles), an&angel (glass); Brain games (board games), Fastr (e-book reading app), Horus laboratory (geophysical research), Kivvi Organic Cosmetics (cosmetics), Positivus festivāls (music festival); Pure Chocolate (chocolate truffles), Very Berry (juices);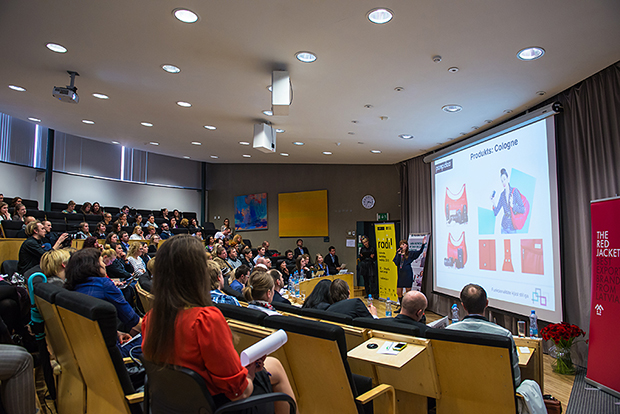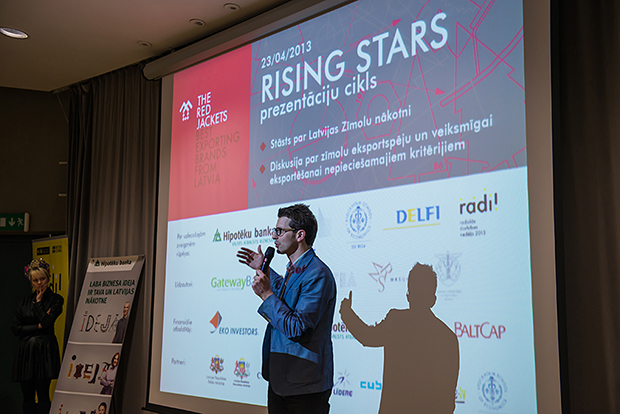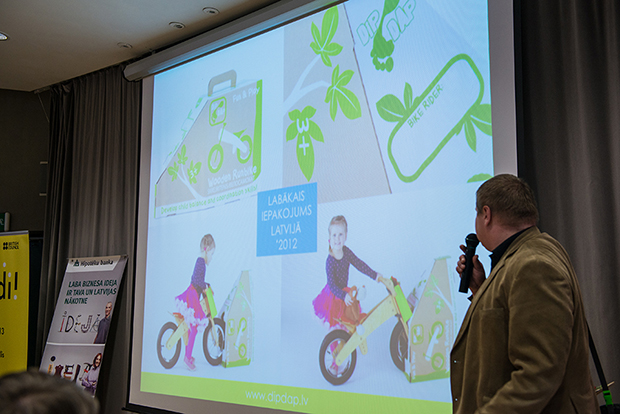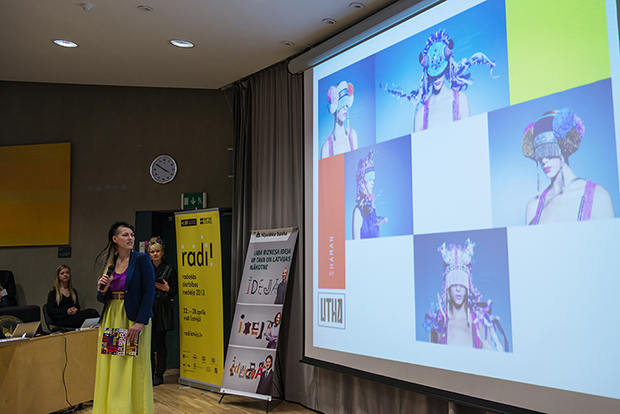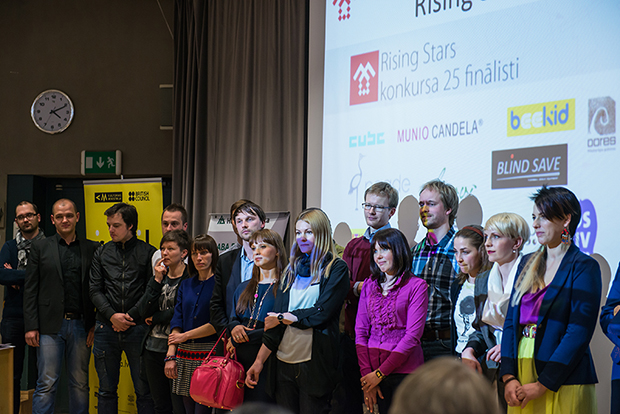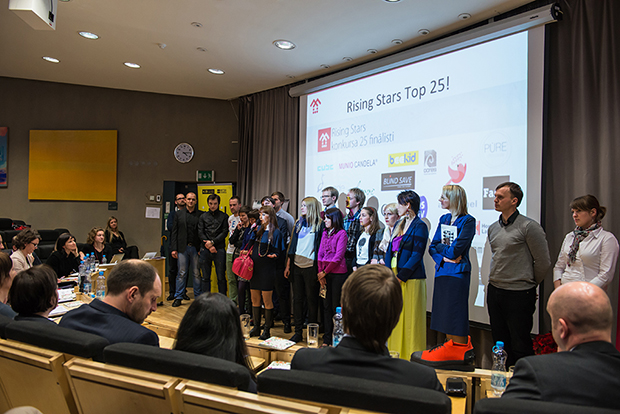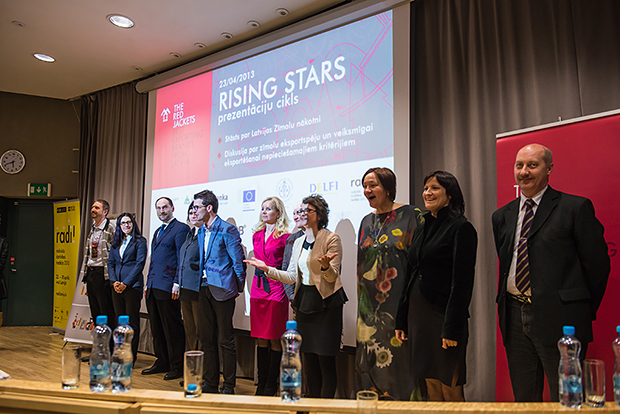 What's next, you'll probably ask? Well, TOP10 final announcement... in only 2 months! Stay tuned and keep fingers for
POMPIDOO
crossed!
Learn more about The Red Jackets
here
.
Truly yours,
POMPIDOO Team
Show all posts