POMPIDOO ON TOUR: BALENCIAGA MUSEUM
October 14, 2014, POMPIDOO general topics
As true fashion girls at heart, we could not miss an opportunity to visit Balenciaga Museum beautifully hidden in the Spanish Getaria region.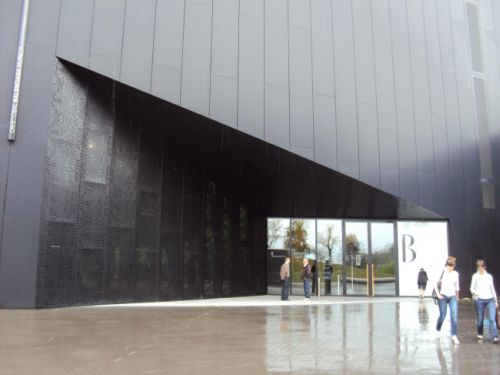 The Museum of Great (we are not afraid of this word) Spanish fashion designer Cristóbal Balenciaga is located in his small fisherman's hometown called Getaria, Basque country. The grand opening of the Museum took place on the 7th of June 2011.
The exterior of the Museum building amazes visitors' at once – it reminds of The Modern Guggenheim Art Museum in Bilbao. Though if the Guggenheim building in Bilbao looks proudly and confidently on the backdrop of the modern capital of Basque country, then The Balenciaga Museum building looks rather glaringly and completely ruins all traditions of the quiet old country.
Furthermore Balenciaga broke down all habitual views, opinions and traditions using this kind of tricks, thereby creating his unusual and provocative designer works such as - a balloon-dress or open-neck/open-shoulder female garments. The interior of The Cristobal Balenciaga Museum impresses with its huge and mighty constructions that have strict geometric lines mostly presented in black shades with a few pink or green elements. However, these decorative solutions do not look dreadful or horrifying; as very soon visitors will enjoy viewing designer creations and will learn a lot about his life; and can evidently judge whether the interior of the museum corresponds with the Artworks of Balenciaga.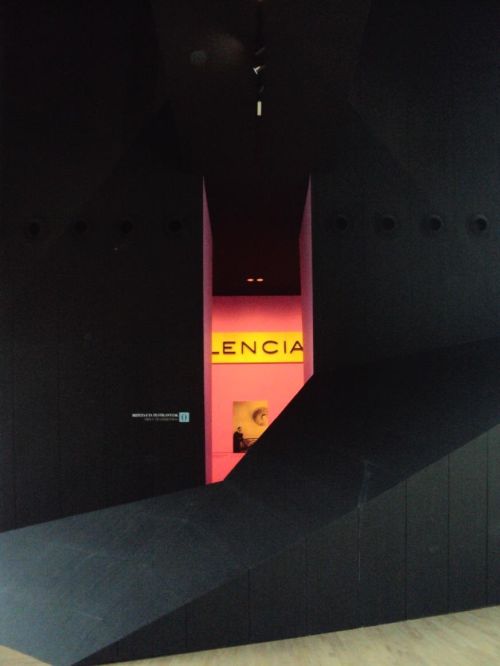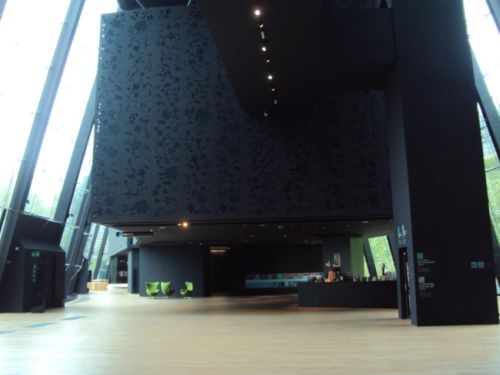 The exposition begins in a video-hall, where the visitors can listen to the biography and to the story of designer's spectacular creations in their preferred language – Spanish, French, English or Basque. The video film is made in a very dynamic and fascinating way – interesting interviews with famous people and fashion historians, old photographic images, and, of course, fashion collections of the designer. This brief film provides clear conception of designer's personality and his art creations. It also tells about techniques and the unique style of Balenciaga's works. The following quote characterizes very precisely a core individuality of Balenciaga.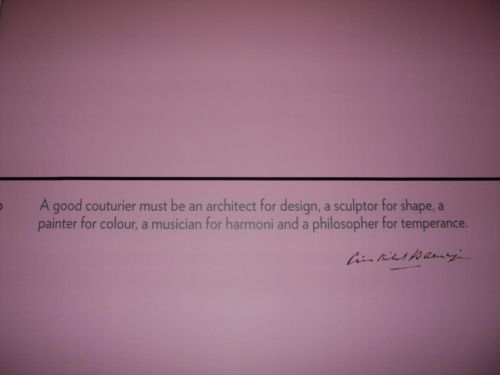 For those who did not get or missed some parts of the film, there is a possibility to learn each step of Balenciaga's life in details by following the historical excursus presented on the walls of the Museum.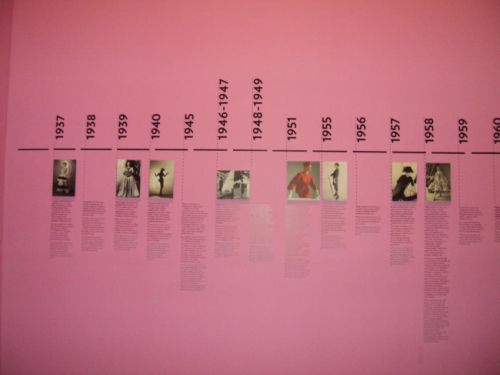 Further on visitors may enjoy an exciting and authentic exposition of designer hats. All hats are presented both in original size and in miniature.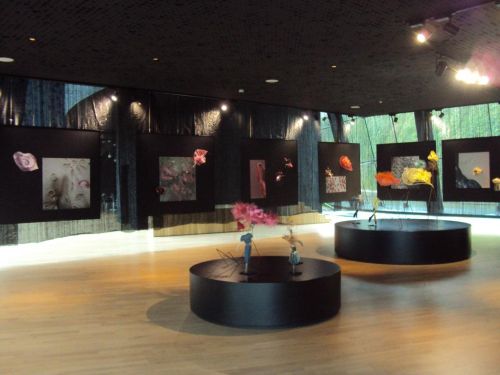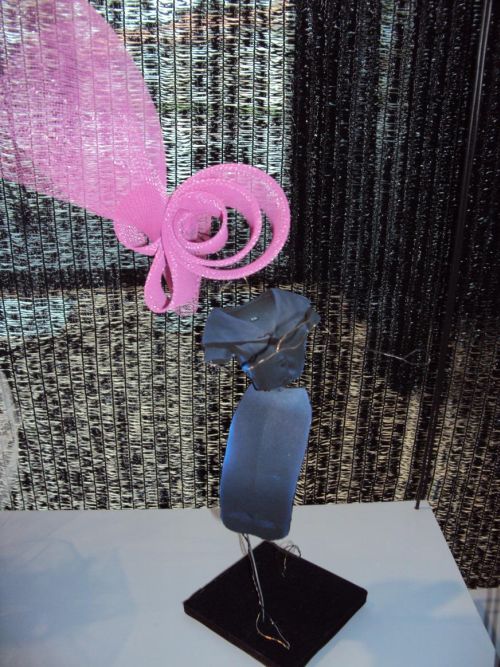 The exposition offers a wide variety of hats – the most exacting and capricious Mademoiselle can find a hat to her own taste. Everyone, even pompous Messieurs, is impressed by designer's fabulous fantasy.
The first and the second floors dispose designer's collections of all periods of creation. Moreover, the visitors have an opportunity to learn when and for whom the exact garment has been made.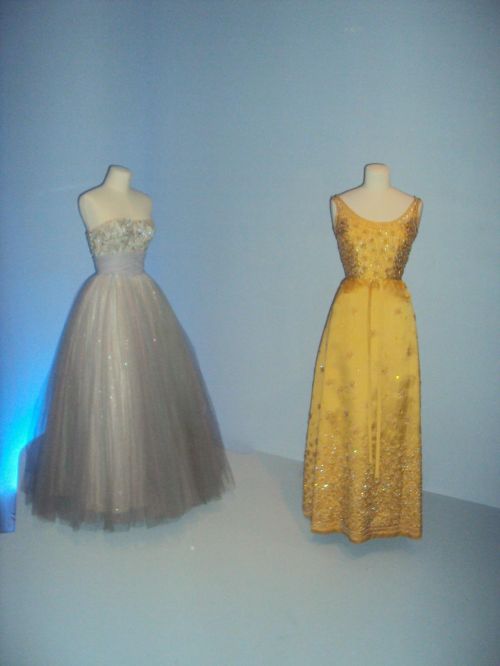 The majority of Balenciaga's works are remarkable for their clear and vivid colours. The most important aspect to note - the beauty of design lies in the simplicity. Balenciaga used decorative techniques very rarely; he tried to achieve various effects by using unusual and peculiar methods. Irregular cuts, extraordinary collars, deep necklines – are the typical features of Balenciaga artworks.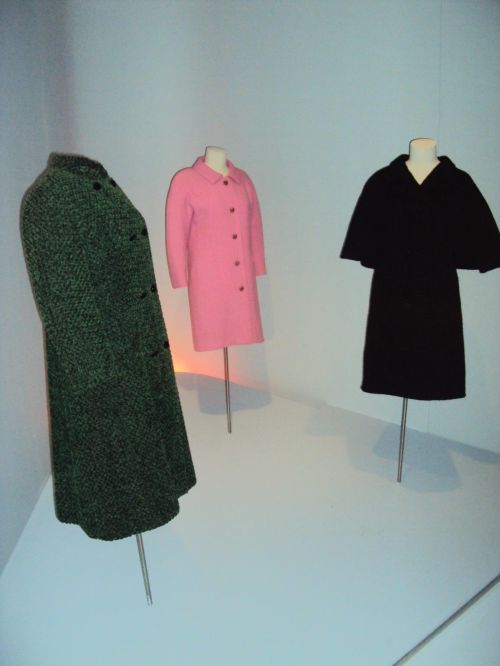 Almost all his works were considered to be revolutionary and unusual; and consequently were rejected by the public of that time. Balenciaga was not afraid of critics, moreover, any critic opinion stimulated him to create new designs, and as a result he achieved a deserved success. Nowadays Balenciaga's fashion collections are considered to be the most expensive in the world.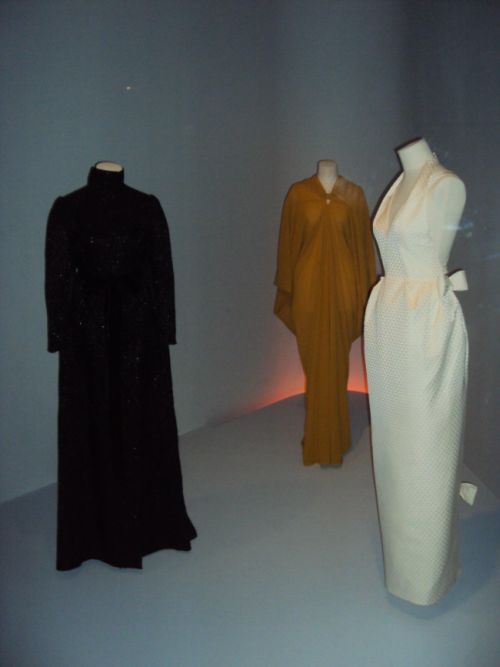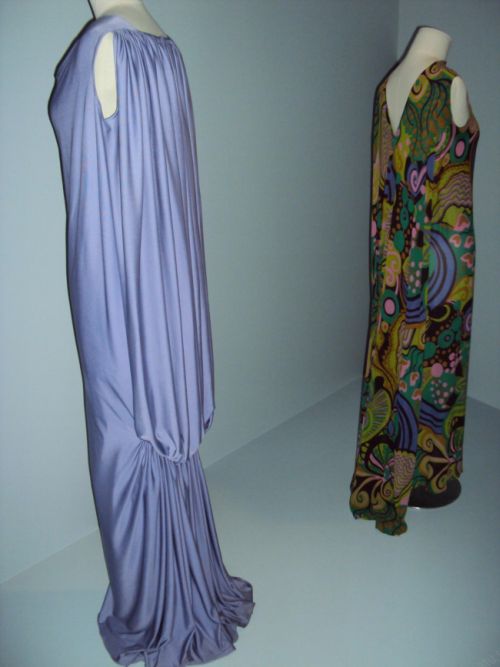 In the end of the tour visitors have a possibility to purchase any kind of souvenirs starting with usual pens and beautifully embroidered handkerchiefs. True fashion experts and lovers can find here some rare editions in various themes – for instance, the most original shoes of all times, that definitely could not be found in an ordinary bookshop.
Whatever you are – a fashion critic, an expert, an admirer or, on the contrary, you know nothing about fashion and have not heard about Balenciaga; in any case, visit The Balenciaga Museum and you will open for yourself an exciting and fascinating world of beauty and perfection.
Stylishly yours,
The POMPIDOO Team
Show all posts