POMPIDOO Personality: Vika Anisko
December 9, 2015, Personality
"The camera is a continuation of my hand. Taking pictures is a way of life and a good type of drug", says Vika Anisko, a young and talented photographer residing between Riga and London. Her shots are strong and full of contrast, impact and emotion. The POMPIDOO Team couldn't miss a chance to meet Vika and share her story and a great deal of energy on our blog.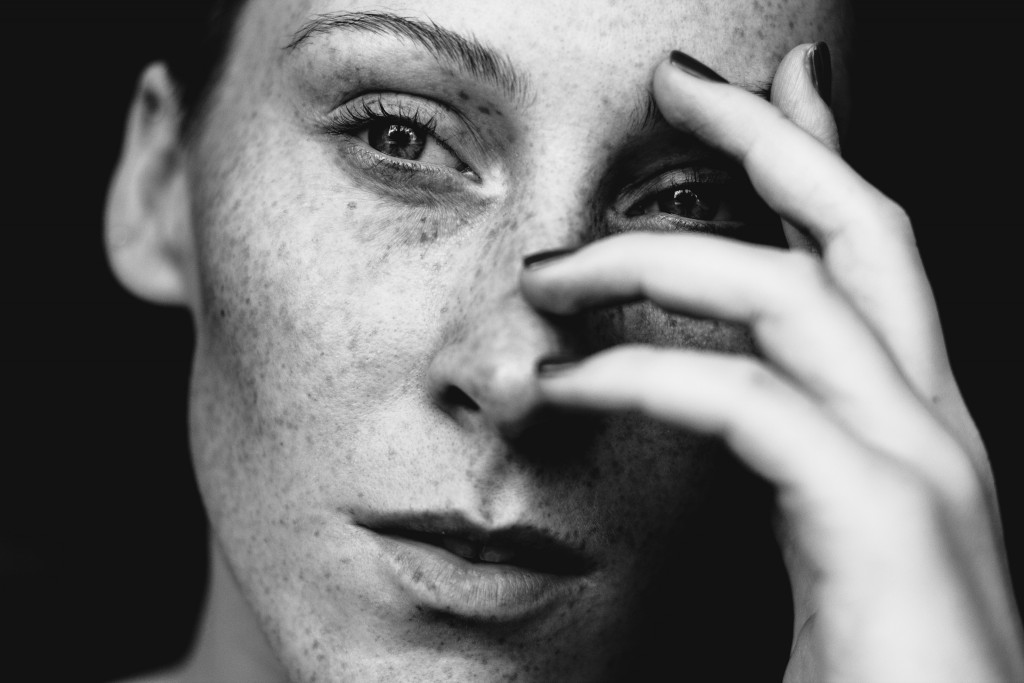 Vika, please could you tell us a little bit more about yourself?
Like the majority of young people, I was still a "work in progress" until 23 – getting my first degree in Economics and International Relations, working in a bank, searching for my way. I'd always wanted to express my creative side, but the mentality of achievement and tradition was stronger… in the beginning.
However, I never stopped taking photos. Of pretty much everything: school events, the people around me, various objects. I listened to my heart and inner voice, which motivated me to learn, develop, grow, move forward and never stop. Stagnation is my worst nightmare. And I just do, try, experiment, take on any challenge, I'm very venturous but also lucky!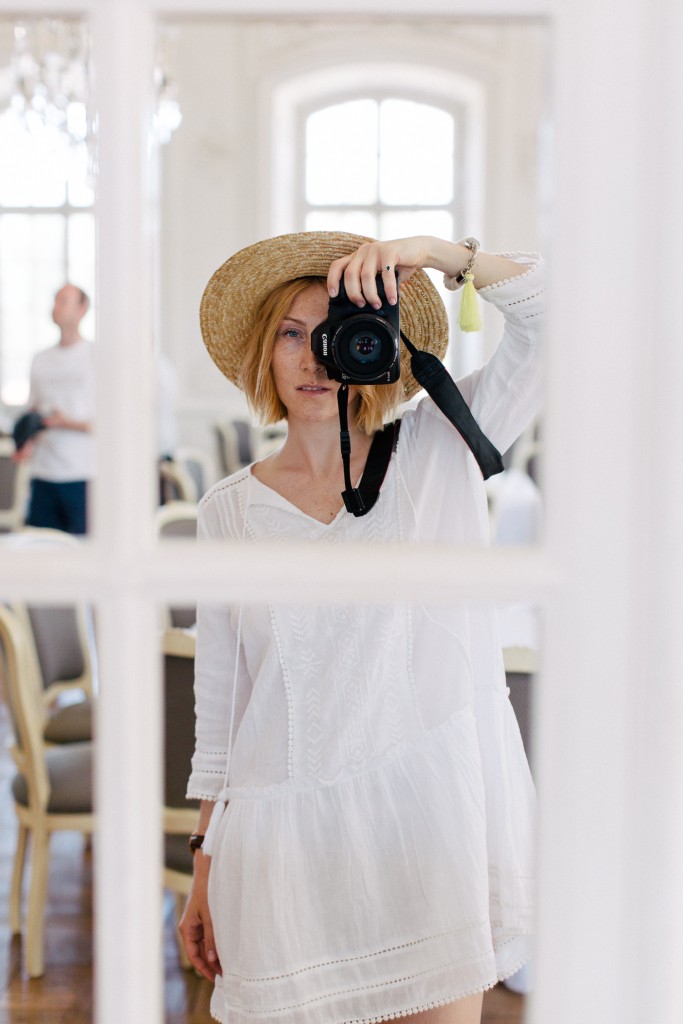 What inspires you when it comes to new concepts and ideas?
As weird as it might sound, the exchange of energy between people during a shoot is an incredible inspiration and a rewarding experience! How can people not inspire? Even if you shoot in total silence, there is always a connection.
Sure enough, architecture, cinematography and art deliver a great deal of creative ideas. But also every moment is charged with a flow. For instance, standing under a shower, this flow of water unlocks new dimensions and visual associations.
In creative collaborations, how do you find the common ground between a brand personality and a photographer's vision/character?
That is an interesting question! Of course, a photographer is an artist and wants to explore his or her potential through his or her creative vision. I am driven by a desire to deliver the best for the client and hence approach a project with empathy, that is, trying to feel the brand personality and imagine the expectations on me. However, at the same time it's fair to suppose that clients come to me when they see what I do and if they like it, they contact me. So I guess we meet in the middle and establish a common ground from there.
Can you share your favourite pictures? Why are they special to you?
This is one of my latest pictures. Frankly, I love shooting fashion backstage – it feels like someone is sharing an important secret with me.
M-Couture
was quite special to me for many reasons. Firstly, it's a Latvian brand, which I dearly love – both working with it and wearing it. Second, it's brand designer Julia Sardykova. Her ideas and approach to work, her feeling for beauty is something that I like and something we share.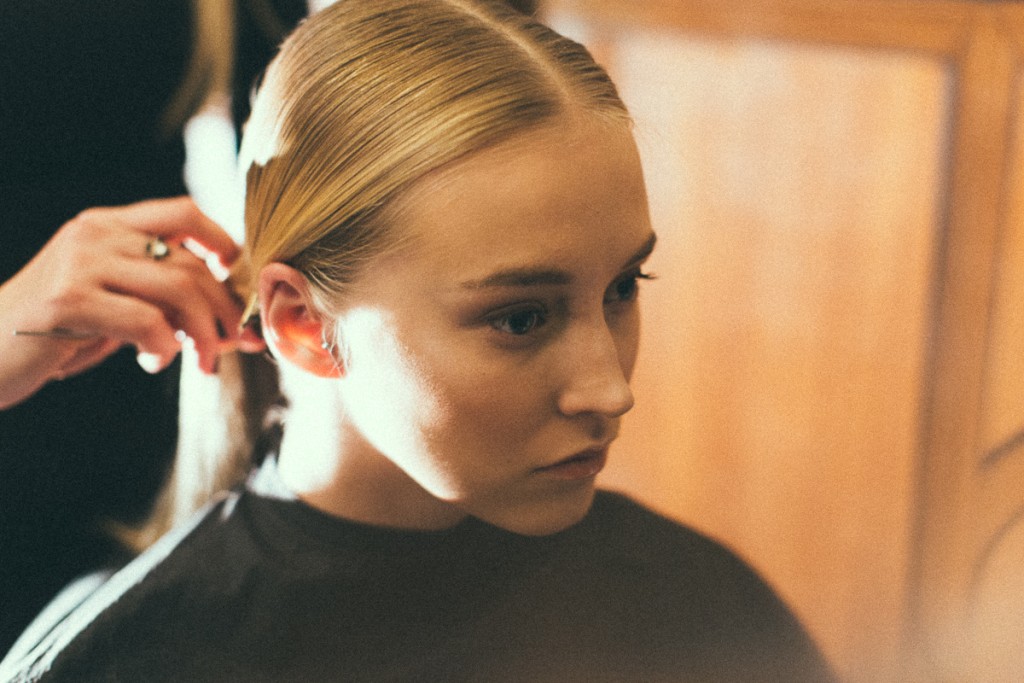 A photo shoot for the L'officiel fashion magazine (November 15). I love working with my people, it's exactly the case when the first shot is THE shot. With
M-Couture
designer Julia Sardykova we have exactly this kind of energy exchange – I feel her, she trusts me.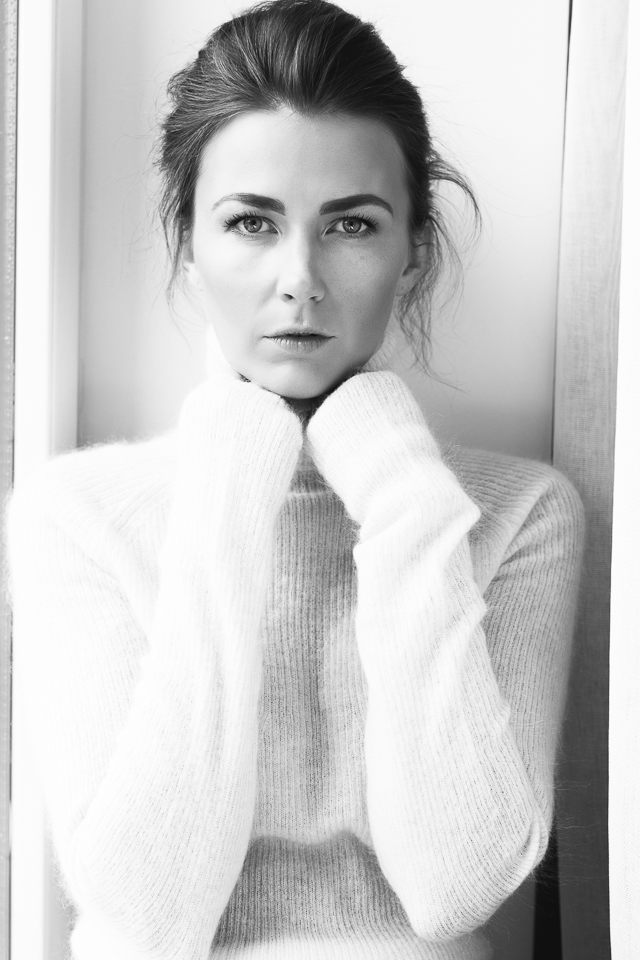 I'd always dreamt of working with
Karlina Caune
. And as childish as it might sound, dreams come true! This particular photo shoot was kind of a tipping point for me because through the working process, I realized what an ideal working environment is for me! The wind was our hair stylist, Karlina did her own make-up, her close friend Liva Olina – a stylist and a journalist in one.
Of course, this doesn't mean I don't enjoy working with make up artists, stylists, etc. All I'm saying is that there must be a certain harmony and magic during the process so that everyone enjoys it to the full.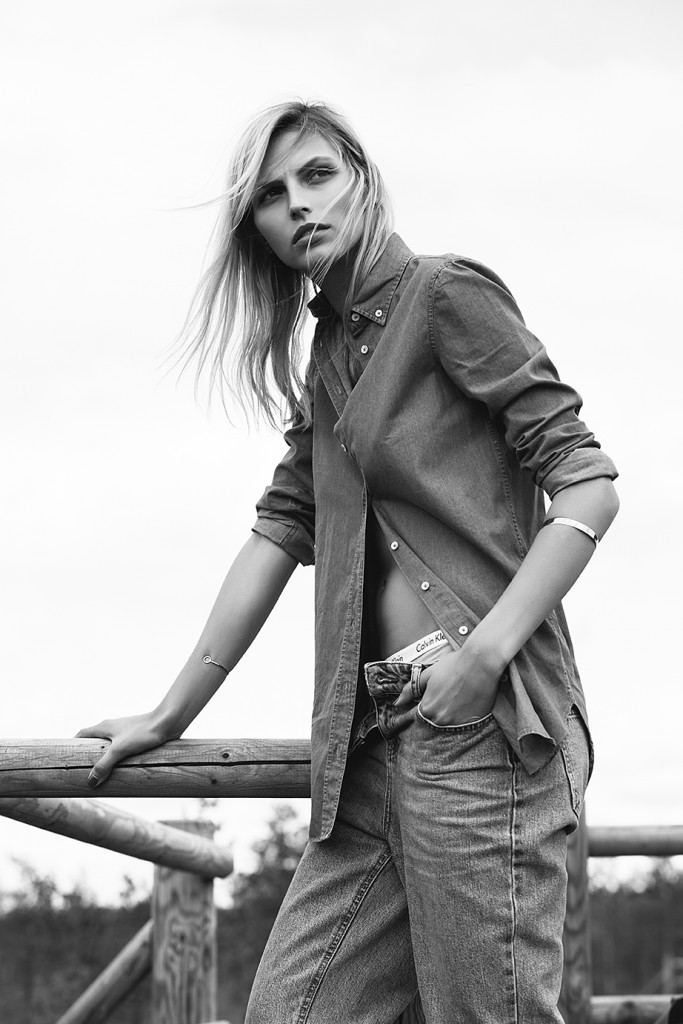 This photo shoot took place in London 2 years ago and it was my first experience with one of the London model agencies. I was nicely surprised by the faces offered for my shoot – these were experienced male models and I picked Dan. It was an easy and fun photo shoot, and the final pictures were published in the "
boysbygirls
", bi-annual print publication.
Here
is an entire shoot.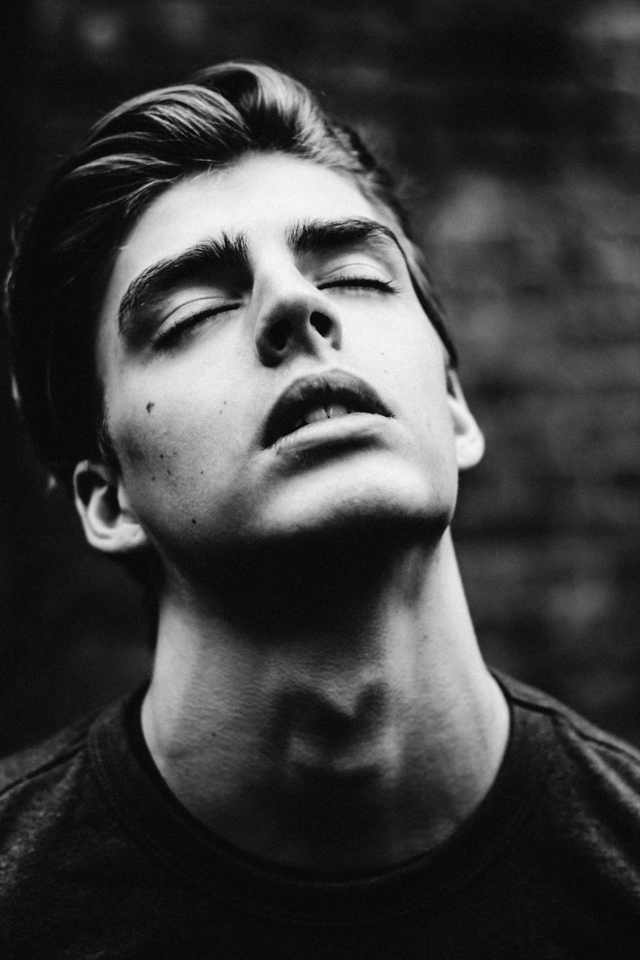 I like taking B&W pictures a lot. For me, it's always a movie, quite dramatic and atmospheric, maybe that's why all kinds of accents and details are always in my spotlight: for instance, the neck, collarbone, hands or a hair stroke. This shot features
Agnija Grigule
, a Latvian fashion blogger and model. Together with a stylist
Sergey Hatanzeysky
, we took this shot in the early summer, at dawn. I was so inspired by nature and its wakening, that magical moment of the morning fog. It was an amazing sunrise and such moments are incredibly remarkable and memorable.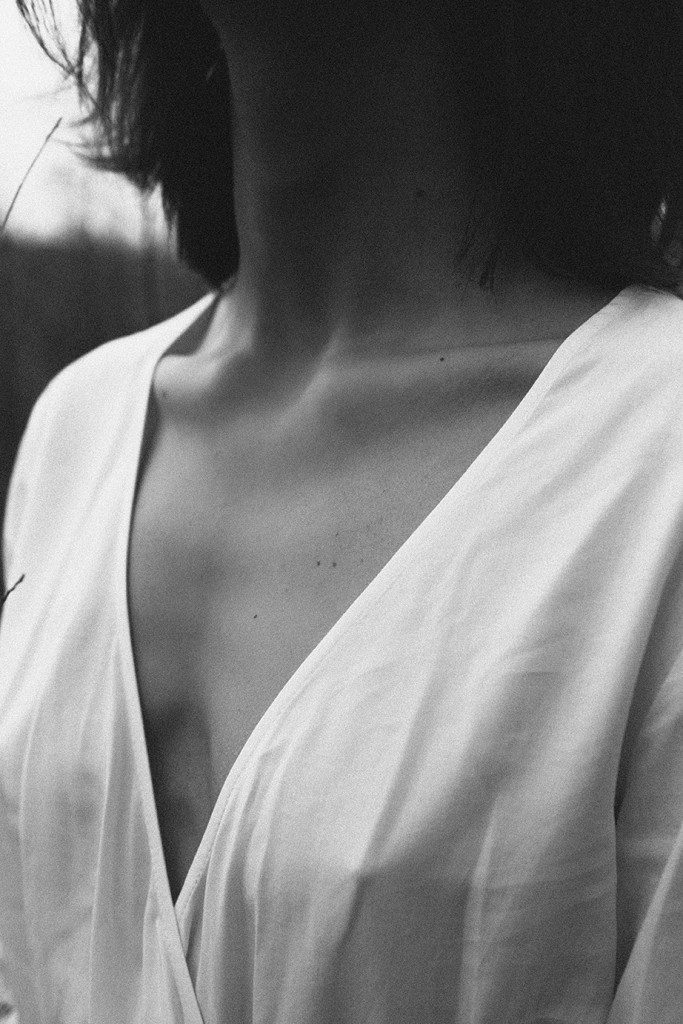 What gives you energy? Do you have any special way to "recharge your batteries"?
When I travel I accumulate a lot of energy through new impressions, changes of environment, meeting new people. I love going to London and watching the people there! Even during the winter – there is so much life and vibrancy in this city!
I document my journeys in
my Instagram account
with the hashtag #vikatheexplorer and that says it all: exploring the world and reaching out to new horizons is the driving force inside me. Going out of my comfort zone, always being on the go – both the inner and outer search is like air to me.
Links to videos from Vika's personal exhibitions:
How would you describe your style? Both your photographic style and your personal style?
My photography is full of drama and stories, there is a movie within the picture. My pictures shouldn't require an explanation or subtitles - you don't have to say anything aloud; it's as if you are watching a movie. Aesthetics are intertwined with emotions in such a way that the emptiness disappears. Helmut Newton, Diana Arbus, Tom Walker, and Paolo Roversi are my true inspirations.
Personally, I pick clothes based on my feelings. I am attracted to interesting solutions and complex fits in shoes, bags and accessories; I prefer clean lines, black & white, grey and blue tones. However, I don't really put clothes in the forefront since a personality should "carry a dress", not "a dress carrying a personality".
What is in your camera bag?
When I'm on the go, I use my trusted Canon 5D Mark III and 2 lenses: 50mm 1.2 (Sigma 35mm 1.4 and 50mm 1.4).
We thank Vika for sharing this extremely energising interview and we look forward to working together.
Images provided by V. Anisko. Visit Vika's website
here
.
Stylishly yours,
The POMPIDOO Team
Show all posts