POMPIDOO: WE ARE GROWING
June 22, 2011, POMPIDOO general topics
All parents know: nothing on Earth is as much rewarding as seeing your child growing, him making the first steps and celebrating his 1st Anniversary :) POMPIDOO is our child too. And now, looking at the map, we feel fabulous!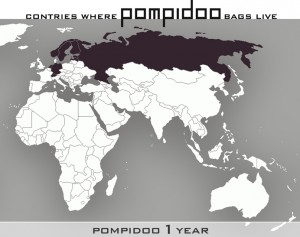 With each order another POMPIDOO bag is getting a new home. Whenever we pack and send a bag, we feel great - the name of POMPIDOO is growing in all terms! :)
Now we can be proud that our
stylish camera bags
live in 9 countries:
1. Norway
2. Sweden
3. Finland
4. Estonia
5. Latvia
6. the Netherlands
7. Germany
8. Switzerland
9. Russia
And this is only during the first year!
What's your guess for the next year, eh? :)
Some interesting FACTS so far: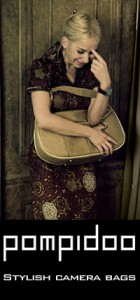 - photography as a hobby doesn't have an age limit: our clients are amazingly different - from teenagers to a mom of three kids;
- men find POMPIDOO as a cool and creative gift for their sweethearts!
- the most popular bag colour is bright red;
- the most visited section on POMPIDOO website is Gallery;
- having bought a camera bag our clients are happy to find out it's functionality for travel and everyday use! :)
We keep the momentum and we grow and we'll share cool moments of our growth with you. Because this is what a POMPIDOO girl would do!
Show all posts