STYLISH BAGS OBSESSION
April 7, 2011, POMPIDOO camera bags
I surfed through several portals featuring stylish and bags and spring trends recently. My finding was obvious – it is a real obsession with all kinds of bags and sleeves and cases and totes out there…
Haven't you noticed?
Look, take for example, an old good laptop. Surely, since our lives turned to become mobile, laptop bags consequently became an essential everyday necessity. Those used be unisex and ugly in the very beginning. And then it changed: laptop sleeves, laptop cases, laptop totes, to name but a few, leather and fabric, bright and monocoloured, with patterns and graphics. I have bought one immediately and for quite a long period of time kept getting compliments on how "cool" my red laptop bag was.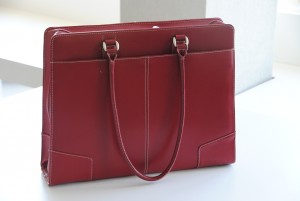 As time passes, the design becomes the king of the stage! How fancy and stylish those bags are now!
Look at them – the selection is endless…
It has evolved – nowadays, literally everything needs a bag: your laptop, your Smartphone, your Tablet, your book (see our Highlight of the Day on
Facebook
)
I want to continue the list: your camera!
If you like making photos and capturing great moments of your life, you better keep your gear at hand and be prepared for a cool shot. Actually, this was my strongest reasoning behind POMPIDOO. It's not a nice-to-have anymore, that's an essential part of my lifestyle and wardrobe! :)
Show all posts